It's no secret that women are largely underrepresented in sports, and female sport presenters are even more so. Why? Sexism and misogyny are definitely to blame here. How many articles titled 'The Hottest Female Sports Presenters' have you read? And how many of those talk about the talent and skills these women possess?
Exactly!
Women were originally 'allowed' to present sport not to represent women or for equality, but to entice more male viewers. They were hired not for their knowledge or skill but as 'eye candy.' And although progress is being made; women in sport broadcasting are still having to prove every day that there's more to them than meets the eye.
So let's take a look at some of the top female sports broadcasters who are continuously proving, there's a whole lot more to them than just a pretty face!
Sue Barker
The top female sport presenter for the BBC, champion of 15 WTA Tour singles titles, Wimbledon sweetheart; Sue Barker.
Starting her career as a professional tennis player, Sue Barker achieved her all-time high singles ranking of No.3 in the world, at the age of 20. After retiring from the court. She became a television presenter, fronting the coverage of the Wimbledon tennis championship.
She is mostly known for her 24 years headlining and co-hosting the BBC sport show A Question of Sport. So, when she was asked to step down from her presenting duties by BBC executives, fans were anything but happy to see their favorite sport presenter go.
Doing her dream job as a sport presenter for more than 30 years, Sue Barker is a veteran broadcaster who built the foundation for female representation among sport commentators.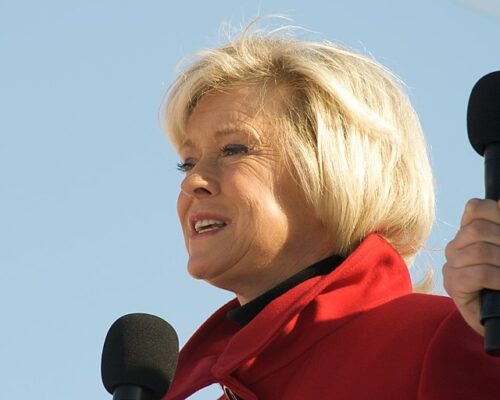 Flickr user Steve Punter, CC BY-SA 2.0
Clare Balding
Clare Balding is another female veteran sport presenter. Starting her career in sport as a Champion lady rider. Balding has an extensive background in horse racing coming from aristocratic stock, but this didn't give her a direct 'in' to the world of presenting. She is one of the few female presenters who climbed the industry ranks. From a trainee to hosting her own sports talk show. She is one of the main presenters for BBC Sport, Channel 4 and BT Sport. Clare has also been appointed as Rugby Football League president. And has vowed to fight to get women's rugby recognised as a professional sport.
Despite being a highly regarded sport presenter, Balding's career hasn't come without criticism. Being deemed as unconventionally attractive by the media, fans and the industry. Balding as accomplished as she is, hasn't escaped being judged on her looks. Fortunately, for all of us, she has never let any of the comments discourage her from continuing doing her job. In fact, as a result of the negativity she has received, Balding has become an advocate for women in sport, saying:
"Women having freedom to play sports leads directly to women having political freedom."
Clare Balding, definitely broke the mold for female representation in sports presenting. She wasn't given her presenting roles so she could act as eye candy, but instead for her ability. She speaks out for women and makes it known, that looks are far from important. And ultimately, should have no bearing on becoming a successful, respected, sports broadcaster.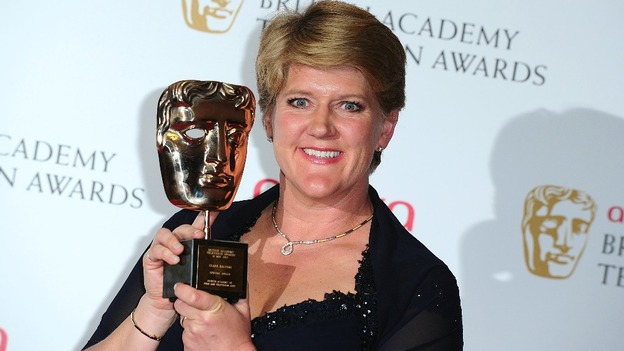 Noel Samson, CC BY-SA 4.0
Alex Scott
Former Arsenal and England football player and Olympian Alex Scott, retired as an athlete in 2017. Following her retirement and the example of Barker, Scott also made the transition from participating to presenting.
Her career continues to flourish off the pitch, as a female sport commentator. She became the first female football pundit at the World Cup for the BBC, as well the first female pundit to join the Super Sunday team on Sky Sports.
But even her background as a professional football player, and the extensive knowledge she has on the sport can't save her from the sexist abuse she receives as as a female pundit. Multiple sport presenters and executives have questioned her knowledge in sport and competence to perform well as a sport broadcaster.
However, Scott has long established herself as a household name, becoming the main presenter for the BBC's coverage of the 2022 Summer Olympics and taking over as the main host of the popular BBC One show Football Focus.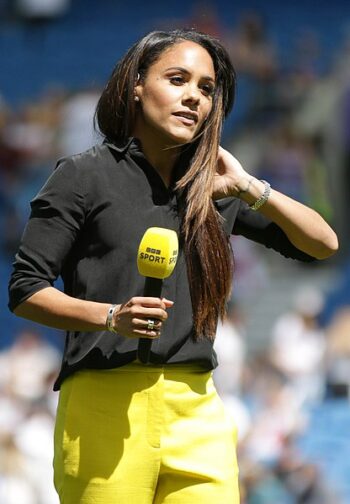 James Boyes from UK, CC BY 2.0
Jacqui Oatley
Preceding Alex Scott as a female sport pundit, Jacqui Oatley was the first female football commentator on BBC radio. The first female commentator on BBC One football program Match of the Day, and the UK's first female darts presenter.
Among her many talents, Oatley is also a FA qualified football coach, as well as a Member of the Order of the British Empire for her services in broadcasting and diversity, which was appointed to her in 2016.
Oatley is mostly known for presenting for the Premier League and FA Women's Super League matches for Sky Sports.
However, her successful career is not only thanks to her impeccable charisma on camera and extensive knowledge in sports. Jacqui Oatley has been an ambassador for women in football since she became an active sport broadcaster, championing the role of women working in football and women's football.
Her activism has helped break down barriers and refute negative stereotypes regarding women in sport. Balancing the scales within the industry and paving a smoother road for likes of Scott to follow.
Yet instead of being celebrated for her success she has been plagued with comments about her blonde hair, legs, what she wears, and not forgetting the most insulting of all "she's a woman so can't possibly understand the offside rule."
Jacqui Oatley is undoubtedly one of the most ground breaking female sports presenters, entering into what is probably the most male dominant sport is no easy feat. And it didn't come without its controversy, again her knowledge was over looked by the way she looks. Even today if you google 'Jacqui Oatley' the word that automatically follows is 'legs' surely it should be leg-end?
Kirsty Gallacher
It seems as though it's common practice for sports presenters to have careers as professional athletes before switching to broadcasting. However, Kirsty Gallacher doesn't like following the status quo.
She is a British television presenter and model. Her career started when she became a production and then editorial assistant for Sky Sports. It wasn't until 1998 when Kristy got her first broadcasting job on Sky Sports News.
Rumors have it that she might have gotten her position due to family connections and her model looks. Since Sky Sports are notorious for employing 'eye candy' to attract higher viewership.
However, despite her background, Kirsty Gallacher isn't any less knowledgeable in sport and knows how to do her job to a perfection. As the daughter of professional golfer and Ryder Cup captain; Bernard Gallacher. Kirsty was raised in the sport world and has always been well acquainted with the industry.
Gallacher made her debut as a female sport presenter in 1998. It was so well received by both the public and fellow sport commentators that she was nominated for Best Newcomer at the Royal Television Society Sports Awards. She might not have won, but she is a proof that regardless of your background and gender, being passionate about your work pays off.
Gabby Logan
Gabby Logan is another former athlete turned successful sports presenter. She started her career as an international rhythmic gymnast. Now she presents a variety of sporting events for the BBC and co-hosts Sports Personality of the Year.
She got her first gig as a presenter on Sky Sports in 1996 when she became one of the few female presenters to transition to terrestrial television. This achievement was largely praised by numerous of her fellow professionals. Among them were the notable former Scottish footballer Ally McCoist and the sport presenter Des Lynam.
Despite how loved she is among the public, her fame didn't lack any sexist and misogynistic criticism. In her 27-year-long career, Gabby Logan has never shied away from speaking up about the challenges female sport presenters go through in the industry.
Logan recalls being criticized by an executive of the BBC for wearing "too sexy boots." In an interview Logan responded with the comment: "'I'm going into people's houses and I want them to think that I've made an effort because I'm in their living room. I'm not going to do it in my slippers."
It seems the BBC were too contrary to her former employer Sky Sports where Logan says: "The girls are basically wearing a leotard while the bloke's in a suit and a tie," It seems sexism may differ in direction between channels but is there none the less.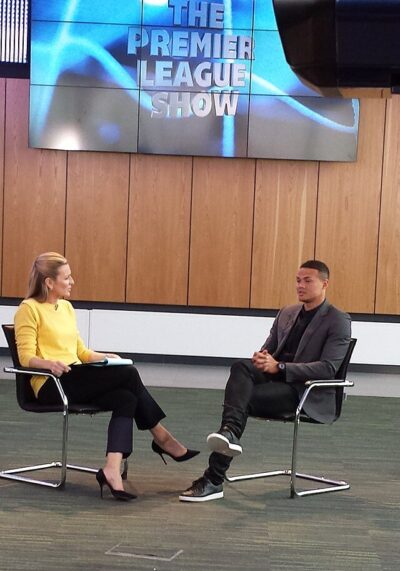 HonorTheKing, CC BY-SA 4.0 , via Wikimedia Commons
Presenting Equality
The industry is definitely changing. More and more female sport presenters are being hired for their skill and natural charisma on screen, rather than just for their looks. But until female sport presenters are taken as seriously as their male counterparts, women will not only remain underrepresented but be ridiculed for everything they do.
There's still along way to go in achieving true gender equality. But for now, at least we have these determined, talented- more than ' just a pretty face' women inspiring the next generation to continue the fight.