There have been many impressive female athletes over the years, but female Paralympians have often been overlooked. As this month is dedicated to celebrating women in sport, the team here at The Inclusion Post want to take a moment to recognize some of the amazing feats by women in Paralympic competition. And if you don't know much about Paralympians, don't fret!
We've compiled a list of 5 female Paralympians that we think you'll find truly inspirational.
1. Ellie Simmonds
We have to start with our homegrown Paralympic heroine: Ellie Simmonds. She is one of the most well-known British female Paralympians, and for good reason. Born with achondroplasia – a genetic disorder which causes dwarfism in those who have it. Ellie began swimming at the age of five and continued to pursue this passion throughout her childhood. Simmonds first gained attention in the 2008 Summer Paralympics in Beijing, where she won gold for both the 100m and 400m freestyle events at the age of 13! She went on to bag 4 more Paralympic golds, but most impressive of all, she has 10 world records to her name. Ellie's achievements are astounding, and she has gone on to inspire others though her heavy involvement in charity work for young people and sport.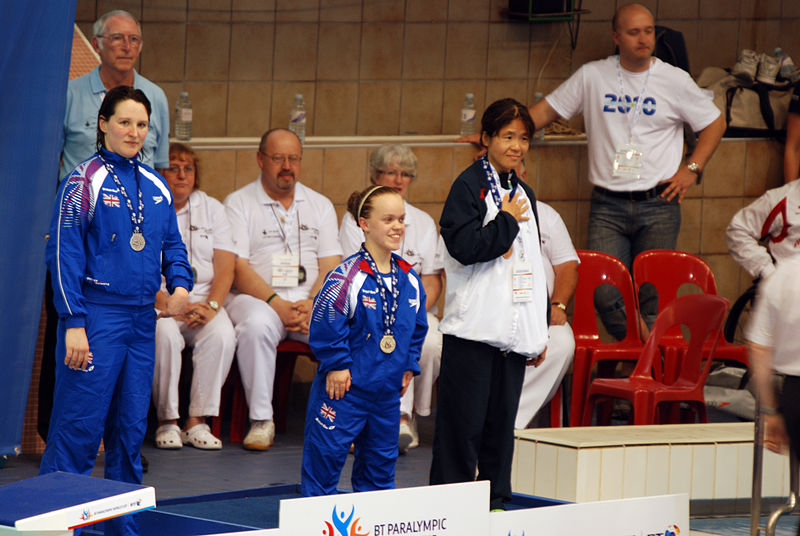 Photo credit: Allen watkin from London, UK, CC BY-SA 2.0
2. Esther Vergeer
When we consider the best wheelchair tennis players, Esther Vergeer should be the first to come to mind. The Dutch athlete was diagnosed with vascular myelopathy at 6 years old, and underwent a nine-hour surgery. A surgery that unfortunately left her legs paralysed. As part of her recovery, Vergeer began to play wheelchair volleyball, tennis and basketball to gain upper body strength. Her career may of started off slow, but she has since gone on to win 48 Grand Slam tournaments and 7 Paralympics titles. Most notably, her career ended with a 470-match winning streak! After spending 668 weeks as the world number one, it is no doubt that Vergeer is one of the most prominent female Paralympian athletes in the discipline.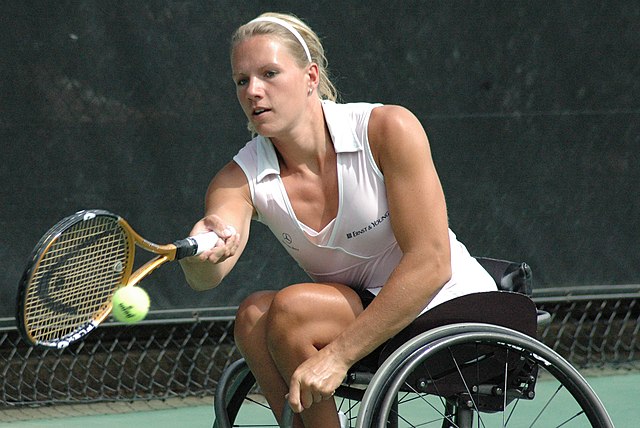 3. Tanni Grey-Thompson
Welsh native Tanni Grey-Thompson began her career in 1984 and had a stellar run for 23 years before retiring in 2007. She was born with spina bifida, a birth defect where the spine does not develop properly in the womb, and this affected her mobility. However, this was no setback for Thompson, and she began wheelchair racing at 15 years old. Since participating in the Paralympic games in Seoul in 1988, she went on to win 16 Paralympic medals – 11 of which were gold! – and held over 30 world records during her athletic career. She even won the London Marathon six times across a 10-year span. Her list of achievements is endless, and since retiring, she has gone on to become a politician and television presenter. A definite inspiration to any aspiring future female Paralympians.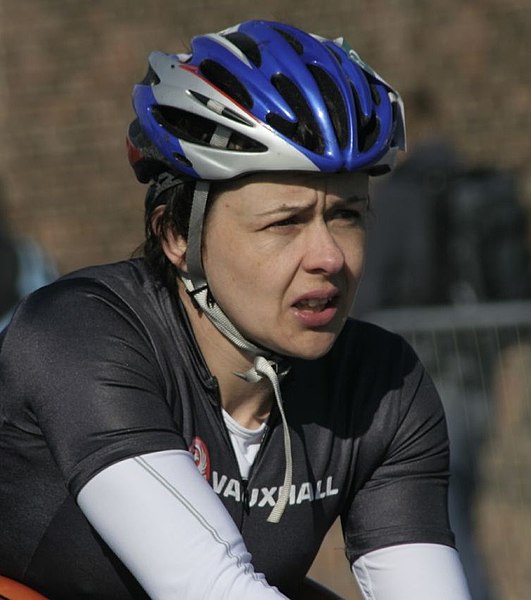 rjp, CC BY-SA 2.0
4. Teresa Perales
There was never any doubt that Teresa Perales Fernández would make the list of influential female Paralympians. She was not born with a disability, but developed neuropathy at 19 years old. This led to her losing sensation and strength in her legs. She took up swimming accidently, but fell in love with the sport and began to pursue it as a career. After making her international debut in 1998, she has become the most decorated Spanish Paralympian. With 27 Paralympic medals to her name! Perales has since won numerous honours for her sporting achievements. She was named 'Woman of the Year' by Spanish magazine Mujer hoy, and was a politician for the Aragonese Party (PAR) from 2003 to 2007.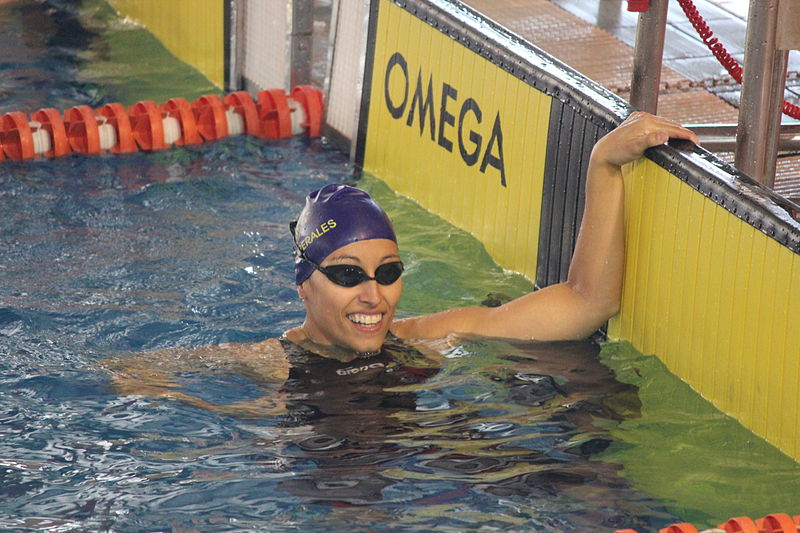 LauraHale, CC BY-SA 4.0
5. Chantal Petitclerc
Canadian Chantal Petitclerc has become a notable name in wheelchair racing. She was also not born with a disability, but unfortunately lost use of both of her legs at 13 years old, when a heavy barn door fell and fractured her spine. She took on swimming as a way to regain strength, and at 18, she was introduced to wheelchair sports. Petitclerc went on to accumulate 21 Paralympic medals – 14 of which are gold! Her last major international performance was at the 2008 Summer Paralympics, and she was awarded the Lou Marsh Trophy as Canadian athlete of the year for this performance. Since slowing down on athletics, Petitclerc has continued to inspire by becoming an independent senator in Canada.
Female Paralympians are some of the most inspirational women in sport. Not only do they face the same gender inequality as their Olympian counterparts. But they also contend with discrimination surrounding their disabilities. They are engrained with physical and mental strength yet labelled with implied weakness. What these women actively do though is prove that disability isn't always debilitating. They are what we've said all along – an inspiration. Showing us all what can be achieved when we do not let prejudice and discrimination discourage us from chasing our dreams.