Baroness Doreen Lawrence's journey to becoming a key figure in the British Civil Rights Movement began with the brutal murder of her son, Stephen Lawrence, in 1993. His tragic death is a cardinal story in British history, and inspired Doreen's vocal campaigns for justice and reform, that have left a legacy of change on policing and the British criminal justice system.
Inspired To Seek Justice
Stephen's case was famously mishandled at many stages. Initially, no arrests were made for his murder until over two weeks later, with the officer who led the investigation claiming that he did not know the basic foundation of criminal law that arrests could be made upon reasonable suspicion. Then, after two arrests were finally made, the charges were eventually dropped after the Crown Prosecution Service cited insufficient evidence.
These fruitless proceedings incited Doreen to pursue justice for her son, and her campaigning eventually led to the publication of The Macpherson Report, an inquiry which deemed the Metropolitan Police to be institutionally racist.
The report outlined 70 recommendations for reform including abolishing the double jeopardy rule that meant a person could not be tried more than once for the same offence, as well as criminalizing all racist statements, even those made in private. The seminal report also called for reform to address institutional racism in many sectors of British life including local governments, the NHS, schools, and the judicial system.
It is Doreen's persistence and campaigning that brought many of these recommendations to light, including the subsequent elimination of Double Jeopardy in 2005, even before she and her family got justice for Stephen's case.
Creating a legacy for her son
Five years after Stephen's murder, Doreen and her family established the Stephen Lawrence Charitable Trust (now called Blueprint for all) where she served as the director. The organization currently continues to drive change in the world, working with disadvantaged young people, providing them with opportunities to overcome discrimination, and seeking systemic and organizational change in society.
As director of the trust, Doreen ultimately established April 22nd as National Stephen Lawrence Day. Both the trust and the day of remembrance establish that the lessons from Stephen's murder are remembered and acted upon.
Doreen's strength and ability to keep fighting in the face of tragedy and loss is distinctive. She explains that what has kept her going for all these years is fighting to give her son a legacy, to focus on his life, and to give her other children a chance to prosper.
In 2003, Doreen was recognized for her commitment to addressing systemic racism and her work helping other young people overcome these hurdles in society, when she was awarded the title of OBE for her service to community relations.
Closure for the family
Finally, in 2012, after years of fighting for justice, Doreen and her family finally saw the conviction of two of the gang members who murdered her son 19 years earlier. Up until this point, without even achieving her ultimate goal of seeing justice for her son, Doreen had already achieved so much social reform.
When describing her experience through the 19 years, she said the defense "were trying to make out that we are on some kind of vendetta concerning these individuals and they are so innocent. That used to annoy me." But ultimately, in the trial, she told the Guardian:
"I wanted to be there to see their faces because they thought they had got away with it"…"Within politics and within the police there is a feeling that we have done enough and we don't have to do any more so they don't want to pursue it. They think 'we have given you two, what more do you want? You should be satisfied' – not understanding that they would not have had to do any of this if they had done the job properly in the first place."
A Continued Fight to Transform Society
Subsequent to the conviction, Doreen pursued her campaigning and cemented herself further as a national figure in the realm of civil and social rights. Later in the same year, she was selected as a flag bearer at the opening ceremony for the 2012 Summer Olympics in London.
She described the experience as very emotional, focusing on the importance of that role for the country and the event, and reflecting on feeling the screams and cheers from the crowds, "My son and daughter were in the audience, so I was thinking about them. But Stephen is always in my thoughts" she told the Guardian when reflecting on her participation in the ceremony.
Doreen's work serving organizations fighting racism in the UK continues: she is a member of the board and council of Liberty and a patron of Stop Hate UK. In April 2020, she was appointed the title of Race Relations Advisor to the Labour Party.
Later in 2020, she published a report about how structural racism led the coronavirus to have a disproportionate impact on BAME communities, claiming that the impact of covid has been a predictable consequence of decades of structural injustice, inequality, and discrimination that requires systemic solutions to address the interaction of faith, class, gender, disability, sexuality, ethnicity, and culture.
She spoke out about the Sewell report from the Commission on Race and Ethnic Disparities which claims that the UK no longer has a systemically racist problem and that socioeconomic background factors have a more significant impact on life chances. Doreen said the report gives racists a 'green light' and sets the fight against racism back 20 years.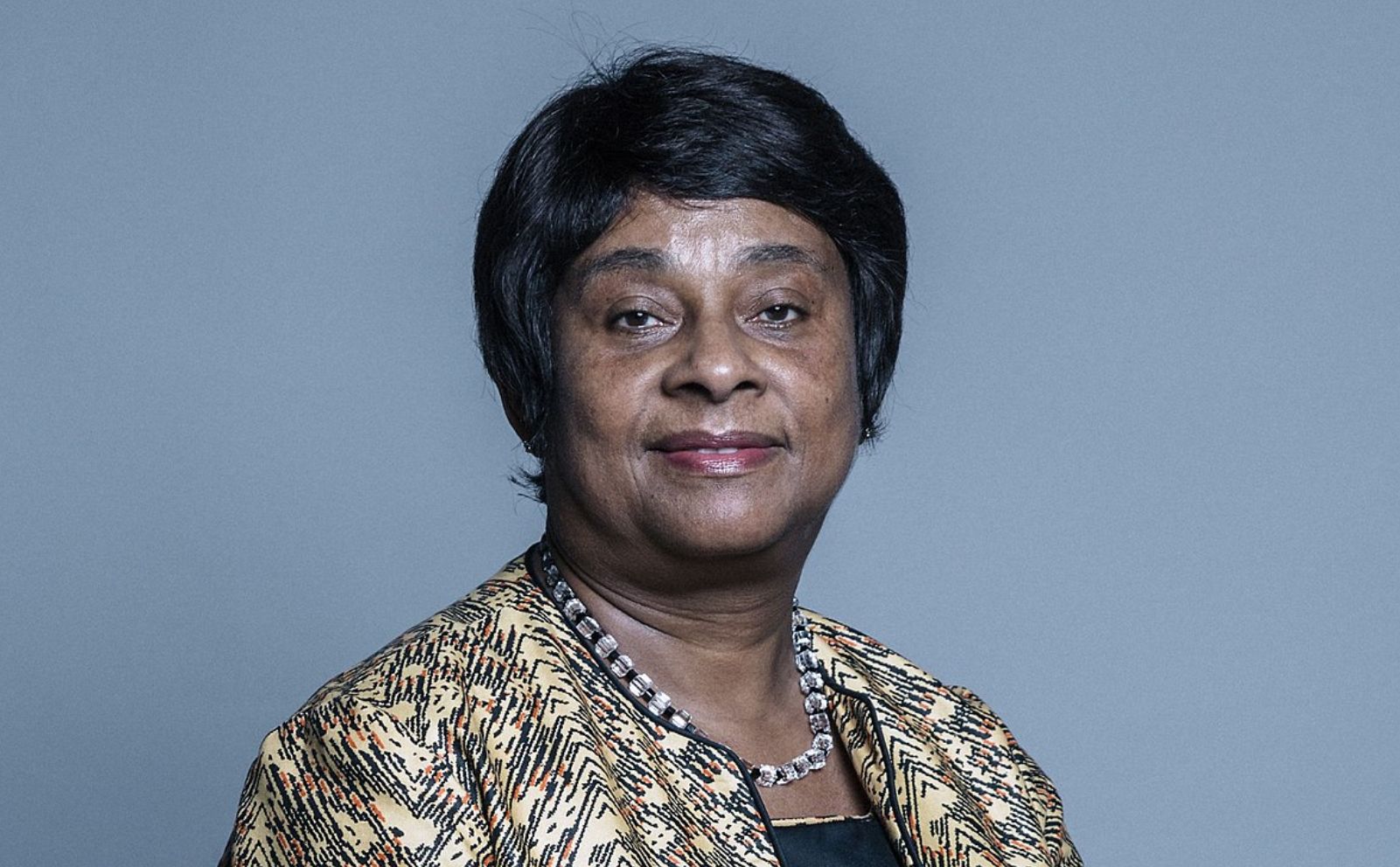 Image attribution: Wikicommons, author Chris McAndrew
An exemplar of social justice
Without her perseverance and determination, the level of awareness around institutional racism would not be what it is today. Stephen Lawrence should never have been murdered and thus Doreen should never have been put in the position that she was.
But in face of that situation, she confronted and revealed corruption in the Metropolitan Police, inspired investigations that instigated reform, and beyond the investigation of her son's death, she has developed and added invaluable resources to this world. Tackling institutional racism, inequality, and civil rights.
Doreen's recent words in the wake of the coronavirus pandemic exemplify her longstanding drive to reform the world:
"It is often said, but perhaps not fully appreciated, that behind each statistic is a human story. For me, amplifying the voices of those who are all too often invisible has been the driving force behind my many years of campaigning."
For further resources on the topic of anti-racism, structural racism, and civil rights:
Stop Hate UK: This organization works to tackle hate crimes and discrimination. To encourage the reporting of such crimes, and to support the individuals and communities it affects. They work to improve the way hate crimes are handled and also provide an outlet for people who want to report a hate crime but don't want to go to the police. They have a helpline available 24/7 and also added learning disability hate crime and LGBTQ hate crime branches.
Liberty: A group of campaigners, lawyers and policy experts. This group is an independent membership organization that challenges injustice and works to make sure everyone in the UK is treated fairly.
Black minds matter UK: Doreen Lawrence highlights the importance of mental health, and the prevalence of mental health struggles within the black community. BMM UK connects black individuals and families with free mental health services, while also trying to make mental health topics more relevant and accessible for black people in the UK. For those not seeking help at this time, they also are accepting donations and volunteers at all times.
Movement for justice: MFJ is a youth-led civil rights movement aiming to speak the truth about racism and sexism. Giving the opportunity for students in school, college, sixth form, or university to start their own branch, or participate in the nearest group.
BAME Recruitment: This diversity and inclusion consultancy firm takes a unique approach to working with organizations. In an effort to create diverse hiring practices that address imbalances within the system. They work with private, public, and third sector on ways to attract and retain staff from BAME, LGBTQ, female leaders, disability, and other diverse backgrounds.