The Inclusion Post explores the trials and tribulations of Lilian Bader during the First and Second World War. How she grappled with being:- 
"the only coloured person in this sea of white faces".

A Traumatic Childhood
Lilian Junior was born in Liverpool in 1918, to merchant seaman Marcus and Lilian Bailey. Her mother was of Irish descent whilst her father was Bajan. The Baileys had married in 1913 and Lilian was the youngest of their three children.
In 1927, when Lilian was only nine years old, she and her older brothers, Frank and James, were orphaned due to an unexplained occurrence. It is speculated that her father was lost at sea.
The three siblings would be separated due to this, and Lilian would have to deal with her personal losses as well as racial discrimination at such a young age: "My casting out from the convent walls was delayed. I was half West Indian, and nobody, not even the priests, dare risk ridicule by employing me."
She found herself also being called a 'nazzy', due to the widely assumed notion that Germans were black. Lilian stayed at a convent until she was twenty years old. This was mostly due to the fact that nobody was willing to hire her for work, primarily because of racial prejudice but also the fact that she was a woman.
However, Lilian was determined to overcome these injustices.
Struggling Through the Wartime
Her father's influence on her desire to join the military is very much disputed. In 1939, Bader joined the Navy, Army and Air Force Institutes (NAAFI) at Catterick Camp, Yorkshire, as a canteen assistant, a job she adored and valued.
Yet as soon as her father's West Indian heritage was discovered by an official in London, she was asked to leave. The story of why she was dismissed from the NAAFI, is suggested to be that the District Manager had toyed with the decision for several weeks, sympathizing with Lilian's Irish and Roman Catholic backgrounds as he himself was Irish and Roman Catholic. For weeks her supervisor avoided informing her of the decision to dismiss her – but eventually he had to tell her the truth.
Bader returned to domestic service, but felt embarrassed when a group of soldiers she befriended expressed surprise that she was not doing war work: "How could I tell them that a coloured Briton was not acceptable, even in the humble NAAFI?" Nonetheless, Bader was determined to not let her past be a hindrance to her.
Lilian tried her best to re-enter the workforce in January 1940, where she was, once again, feeding troops who ventured outside of RAF Topcliffe while working on a farm near the base. She then left the farm to work as a domestic servant until 1941.
Re-entry
Many men travelled thousands of miles across seas to enlist once the colour bar was lifted during the Second World War, frequently paying for their own passage. As a result, the Allied war effort relied heavily on the recruitment of colonial soldiers.
The RAF began actively recruiting volunteers from the Caribbean in late 1940. Bader was then given another opportunity to join the army. On the radio, Lilian heard a group of West Indians who had been rejected by the Army but had successfully enrolled in the RAF, which undoubtedly inspired her to apply.
Lilian was able to join the Women's Auxiliary Air Force (WAAF) in March 1941. She was admitted and sent to York, but Lilian found herself being "the only coloured person in this sea of white faces". She found that her brother Jim, who was serving in the Merchant Navy, had been killed at sea, meeting a similar fate to their father.
Despite this tragedy, once she returned from compassionate leave, Bader enrolled in a twelve-week training program to become an instrument repairer in the WAAF. This was a relatively new career that had just been opened to women in 1940.
Lilian's intellectual capacity and likeable demeanour shined through once more, and she graduated as a First-Class Airwoman after passing numerous examinations. Receiving a 'First Class' grade on her course allowed her to become one of the first women in the air force to qualify in that vocation.
Lilian worked long hours at RAF Shawbury, looking for defects in the instruments of the aircraft stationed there. She was immediately stationed in Shropshire, where her abilities and dedication led to her being promoted to Acting Corporal and leading Aircraftwoman in December 1941.
From Bailey to Bader
Lilian would go on to meet a young black British-born soldier named Ramsay Bader, through an ex-landlady in Yorkshire. He was a tank driver in the Royal Artillery's 147th (Essex Yeomanry) Field Regiment. Ramsay and Lilian communicated a lot via letters and photographs.
Lilian had rarely seen other black people prior to this, especially in the military, and she was immediately drawn to Ramsay: "Even in the ugly khaki battle dress, he looked like an officer. However, I remembered the old adage, 'good looking nowt,' and reserved judgement."
Lilian married in 1943 and became pregnant the following year, causing her to be discharged from the forces. Lilian had twin sons, and when they were older, she went to London University to study for her Bachelor of Arts degree and subsequently became a teacher.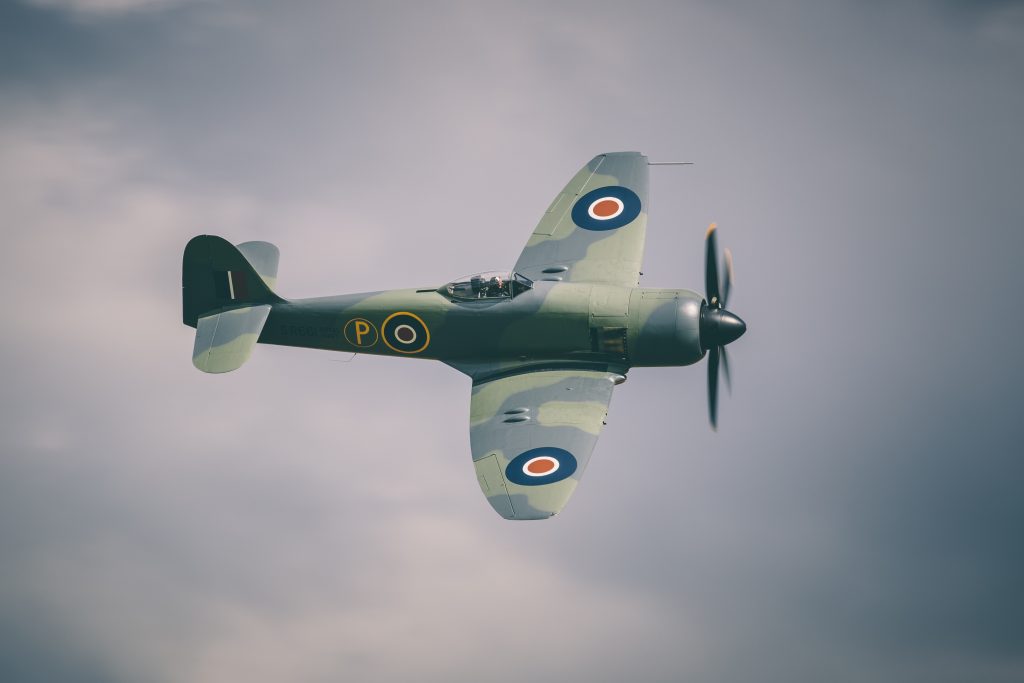 Life After the War
Lilian's memoir: "Together – Lilian Bader: Wartime Memoirs of a WAAF 1939-1944" was released in 1989. Bader later joined a group of ex-servicemen and women from the former African and Caribbean colonies on BBC2's debate series Hear-Say on the 7th of August 1990.
With members of a younger, and a more critical generation, they debated the benefits and drawbacks of helping Britain during the First and Second World War.
During the show, Bader grew frustrated with some of the audience's younger members' lack of awareness. They were confused as to why black individuals from all around the British Empire volunteered for the war effort. So, Bader explained why she had joined the WAAF in the first place: "We [black people] would have ended up in the ovens."
According to her obituary, Lilian recognised that if Hitler had invaded England, Britain's black inhabitants would have been rounded up and incarcerated in concentration camps, just as black people in Nazi Germany and occupied Europe had been.
She noted that "Father served in the First World War, his three children served in the Second World War. I married a coloured man who was in the Second World War, as was his brother who was decorated for bravery in Burma. Their father also served in the First World War. Our son was a helicopter pilot, he served in Northern Ireland. So, all in all, I think we've given back more to this country than we've received."
Lilian Lives on
Nine years later, on Remembrance Sunday, 14 November 1999, Lilian Bader contributed to another television documentary, The Unknown Soldier, which received many awards from the Commission for Racial Equality and the Royal Television Society.
The documentary tells the story of how remains of a single Unknown Soldier were brought to London from the battlefields of the Western Front. Given the magnitude of the bloodshed and the fact that so many of the dead were simply unidentifiable, the film explores how the remains of one anonymous soldier were used to commemorate and represent all of the dead.
Subsequent to the difficult yet redeeming life she lived, Lilian passed away on the 14th of March 2015, at the age of 97, in Dorset, but she will always be remembered as a resilient woman who stood in the face of adversity to give back to the country she called home.
Her Legacy and Story
In her study of the Imperial War Museum, Helena Stride responds to the criticism that insufficient attention had been paid to the contribution of black and Asian people to Britain's wars.
She uses material on Lilian Bader, such as extracts from her memoir, Wartime memoirs of a WAAF 1939-1944, a taped interview and photographs to provide a scope for an interesting case-study of one black woman's experience of the war in Britain:
BAME experiences were largely 'silenced' in public history until recently, and many museums and cultural institutions are now beginning to address this.
In order to overcome this, it is important to uncover the voices of women like Bader, who had to fight to get appropriate candidate roles in the workplace because of her West Indian ancestry, as well as use the experiences of individuals like her to better comprehend complicated origin stories of positions and merits in today's industry.
Celebrating the 100th anniversary of women's right to vote in 2018, The Voice listed Bader amongst other women who contributed to the growth of gender equality in the UK and breaking down barriers across medicine, politics, art and more, to mark the centenary of women's suffrage. Lilian Bader was a significant motivational figure during her time and still inspires many individuals today, as her legacy lives on.