Disappointment strikes the Midlands and the rest of England as superstar sprinter, Thomas Young, has had to withdraw from the Birmingham Commonwealth Games. The 21-year-old para-athlete was looking forward to competing locally this summer but regrets to announce that he can no longer take part due to an injury.
His sporting journey is by no means over, and his name is one that we'll hear a lot more in years to come. Let's find out a bit more about him…
Young life
Hailing from Shepshed, Leicestershire, Thomas Young had his sights set on being an athlete from an early age. However his hopes were dashed, as at 12 years of age Thomas was diagnosed with a condition called neurofibromatosis type 1 (NF1). This is a genetic condition that causes tumours to grow along the nerves. Little did Young know but he would still indeed become an athlete, a world class para-athlete. Although it would take a bit of time, as despite being diagnosed in his pre-teen years, Thomas didn't discover he was eligible for Para Sport until he was 17 years old.
Now, the British sprinter competes in the 100m in the T38 category. This sport class is intended for athletes with cerebral palsy and coordination impairments. NF1 falls into that as it effects balance and coordination. And although they are two qualities which seem integral to the sport of sprinting, Young has not failed to impress. Taking the world by storm, one medal at a time.
Thomas Young was supported by his parents, Birdie and Rob, who are both beyond proud to witness his achievements. On top of the encouragement from his family, one sports star in particular inspired his love of sprinting…
"London 2012 inspired me to take up athletics… I try to inspire a generation and the next young rising star like my idol Usain Bolt did for me."
It was at Loughborough University, where Thomas was completing his Sports Coaching degree, that he met Para Sprint coach Joe McDonnell. Young holds his coach in very high regard and acknowledges his work in helping him be in his best form ready for his various comps.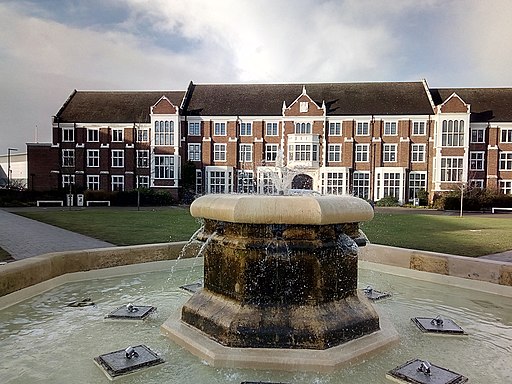 Victuallers, CC BY-SA 3.0 , via Wikimedia Commons
A Home Star on a World Stage
Young has represented Great Britain on an international level on numerous occasions, from European Championships to World Para Athletics Championships. He's won gold and silver medals all over the world. One of his career highlights so far was competing in the 2020 Tokyo Paralympics. The Olympic debutant managed to win a gold medal for GB at the same time as getting a personal best. With an impressive time of sub 11 seconds, achieved for the first time. All this following a difficult 18 months because of the Covid-19 pandemic is certainly laudable. However, pandemic restrictions meant that, despite the enormity of this achievement, unfortunately no one was there to witness it. Thomas recalls an "empty stadium" in Tokyo as he won his first Olympic gold medal.
The Commonwealth Games is set to be different in this respect; we're expecting floods of spectators from far and wide to watch the athletes representing their nations. What's more, these Games are unique in that the Para Sports and the able-bodied sports are integrated into the same programme. This means all of the events will run alongside each other, rather than being treated as two distinct competitions. This gives para-athletes the deserved opportunity to compete in front of a capacity audience alongside their able-bodied counterparts who, wrongfully, tend to receive greater recognition. He explains on Twitter just how much this integration means:
I'm gutted to announce that I have withdrawn from the Commonwealth Games following an injury from a fall after a recent race?

I pride myself on my gold medal mentality so I'm turning my attention to work on other things to make me a stronger athlete! ??

⬇️➡️for more ✍? pic.twitter.com/mbu4sGfVb7

— Thomas Young MBE (@thomasyoungt38) July 19, 2022
Pulling Out of the 2022 Games
Unfortunately, however, Young's Commonwealth excitement has been cut short. He was forced to withdraw from the competition following a bone and ligament injury from a fall in a recent race. The young athlete was looking forward to representing England for the first time and running in front of a home crowd. He says, "I am devastated not to be able to compete at my first Games… I've been running some really fast times this season, consistently faster than what I was running before Tokyo, and was excited to see what I could do as we targeted peaking at the Games."
With this being a home games, the T38 sprinter feels it would have been a chance to engage inspire a new generation of athletes. With his multiple visits to schools, this is clearly something he is passionate about. Young was also excited about having family and friends watch him run and cheer him on. And they are all just as disappointed. They want to make up for the fact that they couldn't see him win gold in Tokyo. Nevertheless, Tom will still be present at the games, albeit taking on a supporting role as he watches his teammates compete.
Gold Mentality
Thomas Young is not letting this set back interfere with his ambitions. With the aim of getting back to his best form, Young is now focusing on his recovery period. Hoping to bounce back ahead of the upcoming World Championships. The athlete has an incredible mindset and his dedication and contribution to the sport has been praised on numerous occasions. Earlier this year he was awarded an MBE as part of the New Year's Honours.
Just like his hero, Usain Bolt, Young wants to be "a dominant force in this sport". His idol certainly achieved his fair share of gold medals, and Thomas wants that too. Competing in the Commonwealth Games would have been a chance to go a step further. It would have provided Young an opportunity to win a grand slam of international titles. And though, for reasons beyond his control, it isn't his year this year. Thomas Young's spirit and determination is as strong as ever! So when he says:
"I'll be back at the 2026 Commonwealth Games to target my ambition of a grand slam of international titles."
we're inclined to believe he will!
The young sprinter is certainly one to watch and he has already got big plans for the future. "I know that Paris is next for the Paralympics, but I'm already thinking as far ahead as Brisbane 2032 – that's the long-term aim." We wish Thomas all the best for his rehab period and look forward to seeing him return to taking the world – and the track – by storm!