July 18th to August 17th is South Asian Heritage month so we're focusing on 10  South Asian's making their mark on the UK's business world.
As the British economy continues to grow, so does the influence of South Asian business leaders. And with South Asians making up an increasingly large proportion of the British population, it's no surprise that they are also having a big impact on British business.
So, who are some of the most influential South Asians in Britain?
Dame Bobbie Cheema-Grubb
Dame Bobbie Cheema Grub is a one-woman powerhouse and has had a massive impact on the British judicial system. It's no wonder she rose to the position of judge of the Queen's Bench Division of the High Court of Justice of England and Wales. She is of Sikh Punjab heritage and spent her youth in Leeds before moving to London to study Law at King's College.
Her love for law came from her A-Level days where she volunteered as a translator at her local law centre. The first-hand experience of seeing how the law could bring justice to everyday lives, was one of the biggest factors in her decision to peruse her career. During her years working she has dealt with many different cases. She shares that the ones to stick out the most are cases where the law gives back to communities that it previously failed to protect.
Being the first Asian woman to serve as a judge of the High Court is no easy feat. She has used her platform and influence to train several judges while advocating for women in justice systems globally. She continues to give back in several ways and has been part of many historical cases including prosecuting the retired bishop of the Church of England, Peter B.
Like many women of colour, South Asian women have historically been an underrepresented group within the workplace and in the U.K. Pinky Lilani is looking to change that by empowering the South Asian women around her.
Nusrat Mehboob Lilani CBE DL, also known as Pinky Lilani was born in Kolkata, India. She has a myriad of skills under her belt. They not only make her one of the most influential South Asians, but one of the most influential people in Britain.
While Lilani is now the founder of several formidable programs and companies, she actually began her career as a cook. Over the years she has released cookbooks that explore the connection between culinary, culture and history and how important it is in forming relationships with others. Her work has always focused on the connection between people and uplifting each other in order for everyone to achieve their best.
She is the brain behind the  Women of the Future Programme. It is an initiative that champions the support and nurturing of female leaders through events and seminars. She also started the 50 Leading Lights Campaign in the UK and Southeast Asia. The campaign highlights people who are changing the narrative about leadership. On top of that, she is also on the board of several reputable organisations including the Royal Commonwealth Society.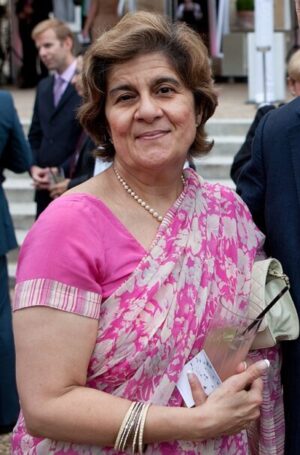 Financial Times, CC BY 2.0 , via Wikimedia Commons
Professor Geeta Nargund isn't your typical medical doctor/gynaecologist. She is a champion for women's rights. Nargund has made some ground-breaking discoveries in the world of IVF and Reproductive medicine. She has carried out research that has transformed IVF and has written over a hundred peer-reviewed scientific papers on it. She started The Walking Egg foundation. Nargund dedicated most of her life to the accessibility of IVF globally through the establishment of her Create Health Foundation. She is also an Elected Trustee on the Board of the British Red Cross and a senior gynaecologist at St George's University Hospitals NHS Foundation trust.
Priti Patel
While many South Asian businesswomen focus on changing the lives around them for the better, Priti Patel is perhaps an exception. She is the current Secretary of State for the United Kingdom and has been in the role since 2019.  She was born to parents from Gujarat, India who lived in Kampala, Uganda until they moved to the UK in the 1960's. It was this move that paved the way for her to study economics at Keele University. She began her political career as the Conservative MP for Witham in 2010. Only 3 years later, Prime Minister David Cameron appointed her to be the first ever UK Indian Diaspora Champion.
As the Secretary of State, she oversees everything relating to the Home Office and immigration. This makes Priti Patel one of the most powerful people in the UK. Unfortunately, she doesn't use her powers for the good of the people. You would expect that as the child of immigrants she would be more aware of the plights of people who are forced to leave their entire lives behind and migrate to a different country. However, she is currently trying to pass a harsh 'Nationality and Borders Bill' (AKA the anti-refugee bill) into law. This could put the lives of refugees seeking asylum at risk. Her position in politics and the uses of her power has shed a light on conversations surrounding tokenism. Including the effects it can have on how we view the current and future business leaders.
Ben Shread © MoD/Crown Copyright, OGL 3 , via Wikimedia Commons
Sadiq Khan, the Mayor of London
Like Patel, Sadiq Khan is one of the few South Asian politicians in the UK government. But unlike Patel, Khan seems keen on making a difference for the better. Born in London to Pakistani parents, he studied Law at the University of North London. He spent most of his free time volunteering in his community. After becoming a solicitor for Human Rights, he landed a job as the Councillor of the London Borough of Wandsworth. Then went on to become the first Asian Muslim to attend Cabinet and the first Muslim Mayor of London in 2016. Although there were doubts about his candidacy during the campaigns, Khan won with 1.3 million votes. At that time, this was the largest amount of votes a UK politician had received.
During his time as mayor, Khan has started to tackle London's environment. He has introduced the London Ultra Low Emission Zone. It helps improve the city's air quality and the amount of traffic in central, north, and south London. His focus on improving the public transport for Londoners has also helped make the city greener. With more cycle lanes, the new 'Hopper' fare on bus and tram networks and the 24-hour night tube service. Khan has shaped a London much more environmentally friendly and accessible.
Despite his consistent positive involvement with his community he has faced his fair share of backlash (and even death threats!). He publicly expressed his displeasure towards Islamic terrorist groups and their activities. Despite that, he still strives to unify London's various cultures and communities. And has vowed to bring his post-Brexit vision for European citizens in London to life.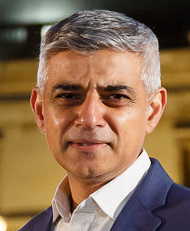 Chabad Lubavitch, CC BY 2.0 , via Wikimedia Commons
Rakesh Kapoor – CEO of Reckitt Benckiser
Rakesh Kapoor was the CEO of one of the world's largest consumer goods companies, Reckitt Benckiser, which owns brands such as Dettol, Finish, and Air Wick. Under his leadership, the company grew immensely. Under his rule, the company's share price more than doubled and evolved to be one of Britain's most admired companies. He began his career at Procter & Gamble before joining Reckitt Benckiser in 1987. Prior to becoming the CEO, in 2006 he led and orchestrated Reckitt Benckiser's acquisition of Boots Healthcare International.
Rakesh has had a massive impact on the UK healthcare system. He has been dedicated to finding innovative solutions to better the lives of the public. Since leaving RB, he has now joined the board of the NHS and is helping deal with challenges in healthcare. Rakesh is also a proud member of the RB and Save the Children initiative which aims to stop children from dying of Diarrhoea.
Being born and raised in India gave him first-hand experience on the consequences of a lack of access to good health care.
The Hinduja Brothers are part of one of Britain's most famous families. Their empire, the Hinduja Group engages in several kinds of businesses ranging from trucks to consumer goods to banking and cable television. They also own prime real estate all over the world, including properties near Buckingham palace.
Their father Parmanand Deepchand Hinduja was a trader of goods in Pakistan before moving to Iran. Through this business, he was able to make allies and create trade ties which still favour the group till date. The brothers were able to successfully move their base from Iran to London in 1979. They have successfully turned the business to an international powerhouse that employs over 150,000 people.
When they're not arguing over ownership of their assets, they are lounging in islands all over Europe, enjoying their fortune.
The Mittal Family are the gurus of the steel making business. Their company Arcelor Mittal is one of the largest steel producers in the world. The oldest brother, Lakshmi Mittal is the acting CEO of the company. But the business is ran by his two brothers and sister.
In 2012, Forbes listed Lakshmi as the sixth richest person in the world and the 47th most powerful person. This comes as no surprise as rumours say that he lavished a whopping $78million on his daughter's wedding in 2004!
They founded the Lakshmi Mittal and Family South Asia Institute at Harvard University (The Mittal Institute) which carries out research on critical issues affecting South Asia.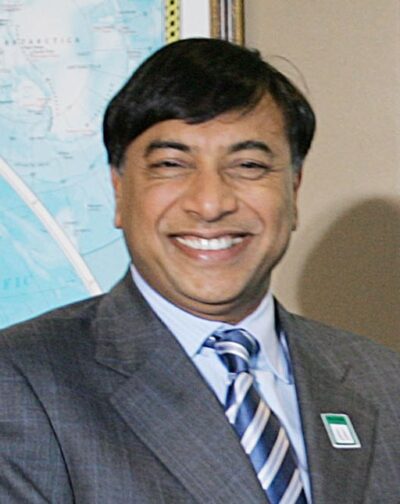 Ricardo Stuckert/PR, CC BY 3.0 BR , via Wikimedia Commons
Branching Out In Britain
South Asians are increasingly making their mark in a wide range of businesses. In the past, because of the little support given to them, they were more likely to be found in traditional businesses such as grocery stores or restaurants. However, people from South Asian heritage are now finding success in a diverse range of businesses, from tech startups to fashion design. This is giving them greater visibility and influence in the business world. We are sure to see the rise of more influential South Asians in the years to come. And why wouldn't we? What we must remember here, is that the vast majority of South Asian's are rightly proud of their heritage, but also of their country…they are British.