Major sporting events always create a big buzz as they showcase the best of human physical performance. Para Sports however, go a step further in demonstrating incredible athletic achievement in the face of additional adversity.
With the Birmingham Commonwealth Games just around the corner, let's familiarise ourselves with all things Para Sports! Before hearing from one of our own para sport heroes.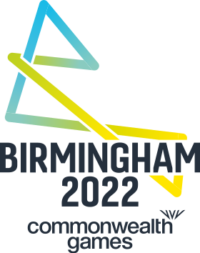 Begoon, CC BY-SA 4.0 , via Wikimedia Commons
First lets clarify… What is Para Sport?
Para Sports are sports practised by athletes with a disability. And just as the Paralympic Games are a feature of the Olympics, Para Sports are a feature of the Commonwealth Games. Unlike the Paralympics however, the Commonwealth Games do not host a separate event for the Para Sport programme. Instead, it is fully integrated into the Games. Therefore, when a para-athlete wins a medal in the Men's T54 Wheelchair 1500m, it is equal to the Men's 1500m when contributing to a nation's overall medal tally.
Historical Hardships
Para sport athletes haven't always been included within the commonwealth games, or even allowed to compete at all. Instead they were first segregated into their own event; 'The Commonwealth Paraplegic Games' which ran in tandem with the Commonwealth Games. The first 'CPG' was hosted in Perth, Australia in 1962. But despite its success the CPG were only held four times, before being disestablished by The Commonwealth Paraplegic Games committee in 1972. It was put down to organisation and travel expenses. But whatever the reason, the result was that disabled athletes could no longer participate in any Commonwealth Games events. This remained the case for the next twenty years!
It was not until the Victoria 1994 Games in Canada that things changed again. 'Events for Athletes with a Disability' were introduced and this time -included in the Commonwealth Games programme. Though they only featured as an exhibition sport. This means they had a promotional role rather than being actively able to contribute to the medals table. It was eight years later at the 2002 Commonwealth Games in Manchester that para-athletes were finally fully integrated as part of their national teams.
What's new in 2022?
It is now 20 years since the Commonwealth Games officially recognised Para Sports as part of the official programme, and we've come a long way since then.
Back in 2002, para-athletes from 20 countries competed in 10 different events. Four years later in Melbourne, this number rose to 25 nations in 12 Para Sport events. The past two decades have witnessed incredible growth in terms of Commonwealth Para Sports, and the last Games in 2018 hosted up to 300 para-athletes, with 38 medals across seven sports!
This year, the Birmingham Commonwealth Games have reached new heights. Not only will it award more medals to women than men for the first time ever, but it will also set a record in Para Sports. With the new inclusion of Para Table Tennis, this year's games are set to host the largest Para Sport programme in Commonwealth Games history!
What's most exciting is that the Para Sport programme only keeps growing! Who knows what new heights will be reached in the next 20 years and beyond?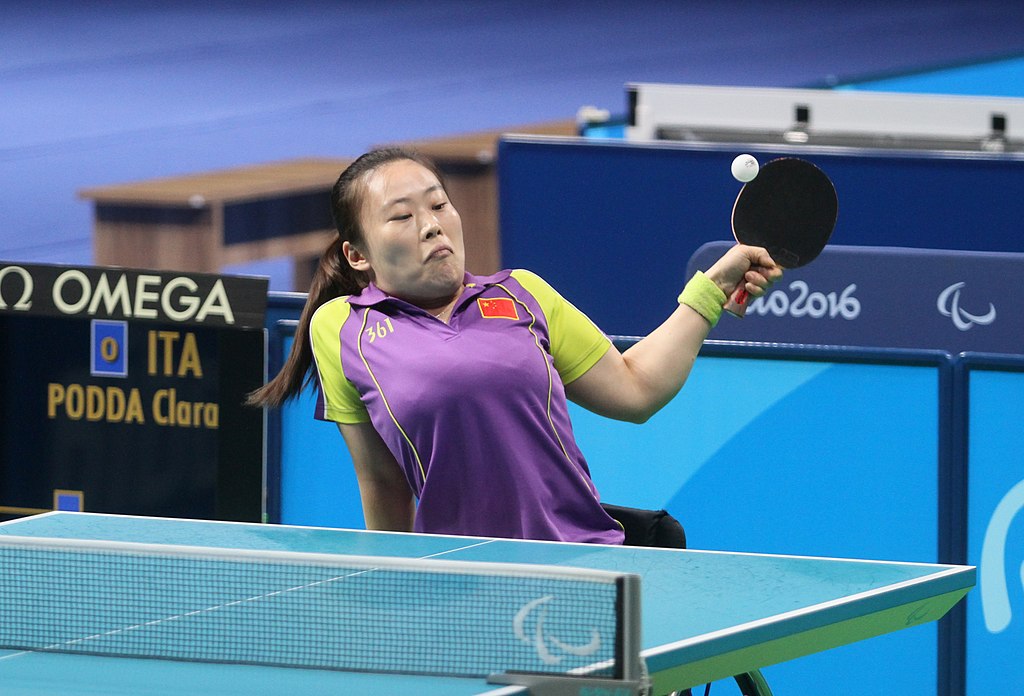 Gaël Marziou from Grenoble, France, CC BY 2.0 , via Wikimedia Commons
Making it a fair race
In the interest of creating an even playing field, the Commonwealth Games follow a system of categorisation so that para-athletes are taking part in a fair competition. These groups are called 'Sport Classes'.
As the Games get closer, it is useful to gain a better understanding of these Sport Classes. They are categorised according to the type of event as well as different impairments. Taking Para Athletics as an example, this is broken down further into Track and horizontal jump (denoted by T), and Field (F). Some examples are as follows:
T35-38 is a category for track athletes who have coordination impairments such as hypertonia, ataxia, and athetosis.
T11-13 is a group of track athletes with visual impairments, with T11 being the most extreme (near-total impairment).
All Para Sports follow a similar type of catergorisation. For example, C1-5 are the cycling classes, and the riders are affected by coordination and movement to varying degrees, as well as the absence of limbs. The Sport Classes are important for ensuring that each athlete is competing in a fair race.
Hearing From A Hero
Commonwealth debutant Eden Rainbow-Cooper  is a T54 Wheelchair Racer who will be representing England this summer. Over the moon with her team selection, Rainbow-Cooper will be competing in the Marathon T54 on 30th July.
Growing up, she never really knew about Para Sport and so the idea of becoming an athlete never really crossed her mind. Nowadays, Para Sport has much more representation, and it is presented in a positive light. Hopefully, many potential young athletes will be inspired to find and pursue their sport! Just like Eden who's advice for budding athletes is: – "make it fun because sport takes a lot of hard work and dedication – it's important to make the training enjoyable!"
Given how far Para Sport has come, it is exciting to imagine what the future holds. Rainbow-Cooper has found the growth in the last few years really encouraging. Speaking to The Inclusion Post she says:
"To be involved with these games especially is such a magical feeling, to see Para Sport getting the recognition it deserves alongside other sports is absolutely huge for us! I'm so proud to be able to say that I'm part of the Birmingham 2022 Para team because of this!"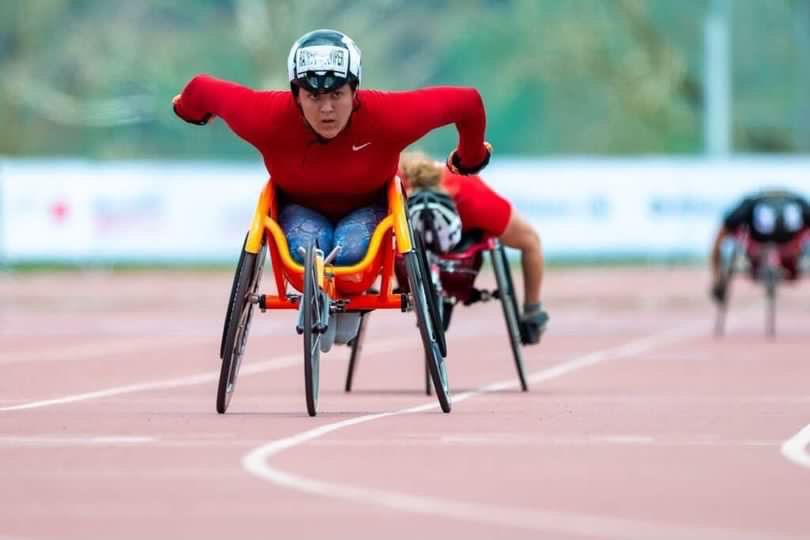 Eden Rainbow-Cooper competing
The future of Para Sport is definitely a bright one and the sky's the only limit for its athletes. With all that they contribute to the big sporting events, it is time that para-athletes gain the same respect and pay as able-bodied athletes. After all, they are all sporting heroes!