Whilst there are incredibly noteworthy transmen and non-binary individuals out there. To celebrate this year's International Transgender Day of Visibility (TDOV). We have decided to pay homage to the influential trans women that changed the course of history but are often omitted from it.
Think back to your history classes at school. Who are the most prominent historical figures you were taught about? Yep… just as we thought. Mostly white, cis-gendered and assumed heterosexual men, right? Even when we did study women throughout history, most- if not all of them were cis. The history we are taught, ignores or completely erases the milestones achieved by transgender women. So let's change that!
Roberta Cowell
"I have become a woman physically, psychologically, granularly and legally."
Roberta Cowell, a WWII veteran, a pilot and a racer, was the first woman to undergo gender reassignment surgery in Britain in 1951.
Prior to transitioning, Cowell was ambitious of becoming a fighter pilot and was allowed to join the Royal Air Force in 1942. Shortly after that Cowell was captured and held captive for months. In her biography, Cowell shared that having surpassed her identity and femininity for decades, she began transitioning right after she was saved.
As a woman, Roberta participated in Grand Prix motor racing and won a noted hill climb auto race in 1957. She even bought a wartime Mosquito fighter-bomber which she wanted to break the speed record for a flight across the South Atlantic with. Sadly, that attempt never came.
Her transition was quickly brought to the media's attention. Despite being compensated for some of the interviews and articles she did, the sensationalizing of her story limited her opportunities of finding a decent job and living a normal life.
She also became an abnormality in the way trans people were being perceived by the media and the public. Before her, transsexuality had been closely associated with male homosexuality, specifically the effeminacy among men. However, her involvement in WWII and short racing career, helped break certain social constructs surrounding trans people.
Unfortunately, by the time Roberta Cowell died in 2011 at the age of 93, her contribution to the trans community had faded into obscurity. Her legacy of erasing the lines of gender and breaking social norms and expectations remains largely unnoticed by the public to this day.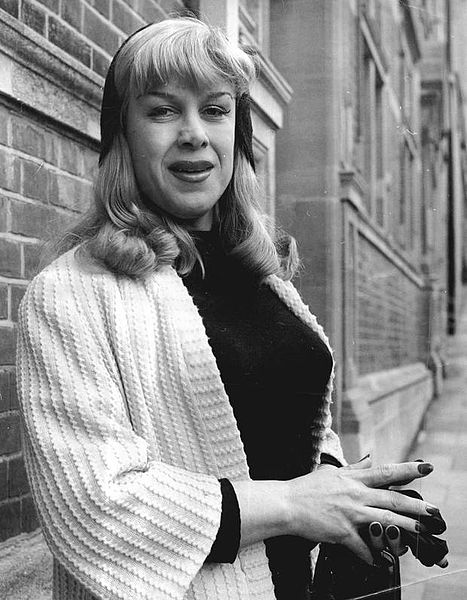 Marsha P. Johnson
 "Darling, I want my gay rights now. I think it's about time the gay brothers and sisters got their rights… especially the women."
During the 1960s and 1970s when being gay was considered a mental illness in the US, Marsha P. Johnson became a trans-rights activist, fighting for equality and equity.
Gay people weren't treated kindly by society. They were often harassed, discriminated against and beaten by the police for simply existing as their true self. Marsha P. Johnson has been dealing with this abuse and stigma for the majority of her life. So, when in June 1969 the police raided The Stonewall Inn, a gay bar in New York, she decided she had, had enough.
While the police were forcing people onto the streets, using excessive violence against them, Marsha stood up to them and resisted arrest. This set the beginning of a six-day-long protest and riots demanding rights for gay people.
By laying the first stone and taking a stand against the police, Marsha and the fellow participants in the Stonewall riot successfully began a new era for the LGBTQ+ community. Only a month after the protests, New York held its first openly gay march.
News about the protests quickly spread around the world. They inspired thousands to join in the fight for equal rights by organizing their own communities and parades.
Following the bravery and the nobility she showed to the LGBTQ+ community, Marsha was nicknamed 'Saint of Christopher Street' (the street where The Stonewall Inn is located). She became one of the pioneers of the modern LGBTQ+ rights movement and a had a huge impact on the community.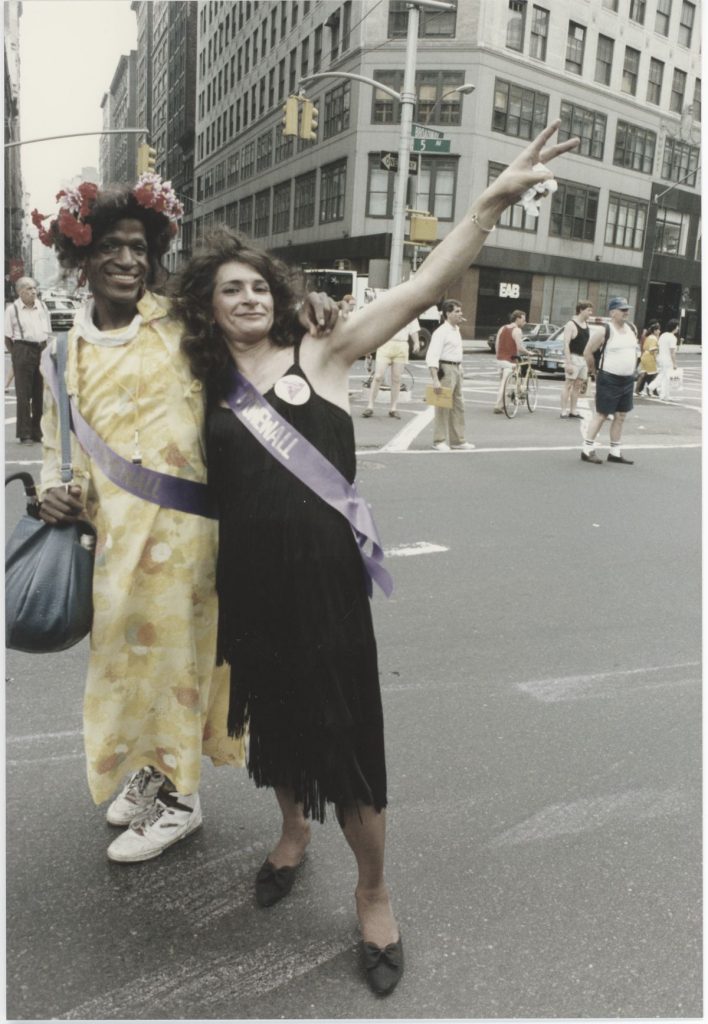 Photograph of Marsha P. Johnson and Sylvia Rivera by Rudy Grillo, c. 1989-90. The Rudy Grillo Collection, The LGBT Community Center National History Archive
Sylvia Rivera
"If it wasn't for the drag queen, there will be no gay liberation movement. We're the front-liners."
Sylvia Rivera, a LGBTQ+ activist, fought for the inclusion of trans people, especially transgender people of color in the gay rights movement. She, too, was one of the participants in The Stonewall Inn uprising.
In 1969, when she was only 17 years old, Sylvia Rivera threw the second Molotov cocktail at the police. Resisting arrest and instigating a gay rights revolution. Much like Marsha P. Johnson, Rivera also contributed to the beginning of the modern LGBTQ+ movement.
Together the two founded STAR – Street Transvestite Action Revolutionaries. Since they had to deal with homelessness for long periods of time, Sylvia and Marsha dedicated their lives to help LGBTQ+ people, especially transgender people of colour. Who faced racism, abuse, discrimination and homelessness. They provided the much-needed shelter and support and created a community of unity and solidarity.
Later in life, Sylvia Rivera fought for the inclusion of trans people in the Sexual Orientation Non-Discrimination Act. Unfortunately, she lost, despite the bill passing in 2002 (it does not protect people based on their gender). Her legacy, however, remains alive in The Sylvia Rivera Project. Started by her supporters, the project aims is to give voice and increase the visibility of low-income people of color who are trans, gender non-confirming or intersex.
Renee Richards
"I had death threats. I had people who hated me. People told me I was immoral."
Prior to transitioning, Richards had an amateur tennis career where she reached the second round of the US Open men's single in 1955 and 1957. Shortly after these events in an interview, Richards shared "I had a very good and a very full life as Richard. But I had this side of me which kept emerging".
In 1975, aged 40, Renee Richards underwent a gender reassignment surgery. Her initial plan was to move to California and live quietly. However that dream for a life away from the spotlight quickly faded when she started playing amateur tennis tournaments. Her former identity was unveiled, and she became the hottest topic in the news and media outlets.
Equally unfair
It didn't take long for the United States Tennis Association to take a stand in the matter by banning Richards from competing in the women's tournaments. USTA believed that Richards would have an unfair physical advantage against her opponents. They claimed their decision wasn't a product of discrimination, but a simple concern for fairness.
Despite never planning on participating in official tournaments, Renee Richards took USTA's announcement as a challenge: "I never planned to play professionally as a woman. But when they said, 'you're not going to be allowed to play' that changed everything".
USTA took a drastic action by demanding all female athletes competing in the US Open take a chromosome test (which was never done before) in order to prove their eligibility for the tournament. Richards failed the test which led her down the legal route.
A year later, against all odds, Renee Richards won and managed to compete in the 1977 US Open. During the tournament she equally won and lost matches. Her performance didn't drastically alter the game as some did assume. Her participation, however, did prove that being transgender does not grant trans people an 'unfair' advantage against their cis-gender rivals.
A Changed History
Despite what we are taught or not taught in history classes. We should acknowledge and remember the legacy left by prominent trans members of the LGBTQ+ community. They were pioneers, activists and 'mothers' of global rights movements. Achieved by being true to themselves and brave enough to fight for what should have been inherently theirs – equality.
Changing the course of history and adjusting not only attitudes but laws is a burdensome act. But despite all odds, these women successfully made the world a kinder and safer place for future generations of the trans community.