Ncuti Gatwa's rise to fame was as rapid as it was unexpected. Starring as Eric Effiong in Netlifx's cult hit Sex Education, Gatwa quickly became a fan favourite for his role as the vibrant best friend of Otis-the main character. Eric's story covers a multitude of important subjects, and is part of Gatwa's immense growth in popularity. Delving into a young man's relationship with race, religion and sexuality, Sex Education looks to tackle hard hitting topics. Also, addressing issues of representation and visibility, Ncuti has also become a significant role model for young members of the LGBTQ+ community.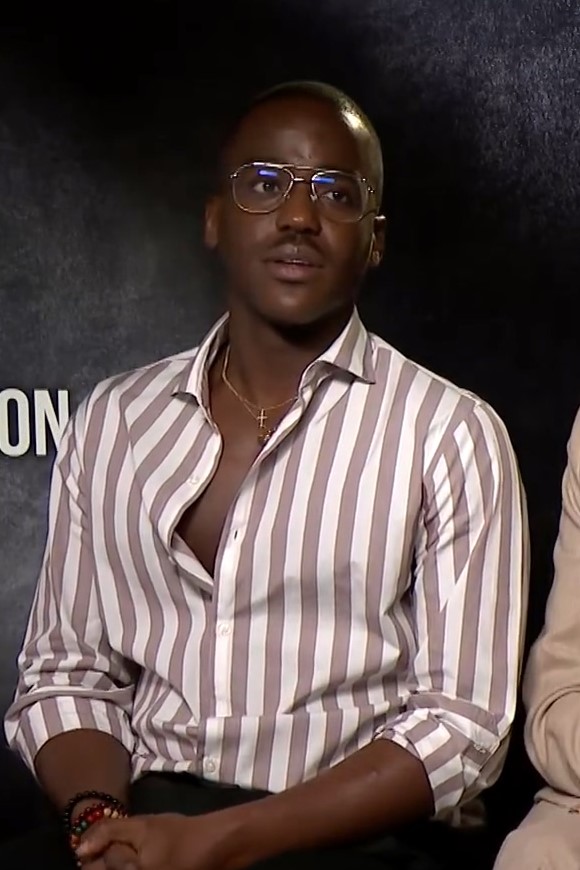 MTV International on YouTube
Forced From His Home
Born in Nyarugenge, Kigali, Rwanda, Ncuti and his family fled the country in 1994 to escape the Rwandan Genocide. The genocide saw brutal and merciless racial tensions erupt in the region, meaning it was no longer a safe environment for Ncuti's parents to raise their children. The family moved to Scotland where they lived in Oxgangs and Fife near Edinburgh.
Ncuti attended Dunfermline secondary school, where some of the other students created a racist facebook page about him, writing cruel comments and using racist language. Ncuti spoke about how he later became friends with this group, and that their behaviour was born out of ignorance rather than hate.
For black people in Scotland this is not an uncommon experience. This is partly due to only 1% of Scotland's population describing themselves as black. Ncuti, for example, spoke about how many people believe he is lying when he tells them that he is Scottish. The 'Rwandan Scotsman' has his identity questioned because of his race, despite the fact this has no bearing on nationality. 
Ncuti expresses how seeing another black Scotsman is always surprising, and how he 'must find them and I must be friends with them!' Being in an environment where there are few people who look like you can lead to a feeling of isolation. It also often leads to ignorance of cultures and traditions.
Ncuti's role as Eric helps to boost the visibility of black British men in media, contributing to the normalisation of minority ethnic visibility. This is unfortunately only a recent movement, with Ncuti not feeling he was represented in television till the release of Top Boy. This is a trend that must remain in the public's focus, ensuring that companies reflect the diversity we see in our world accurately and sensitively.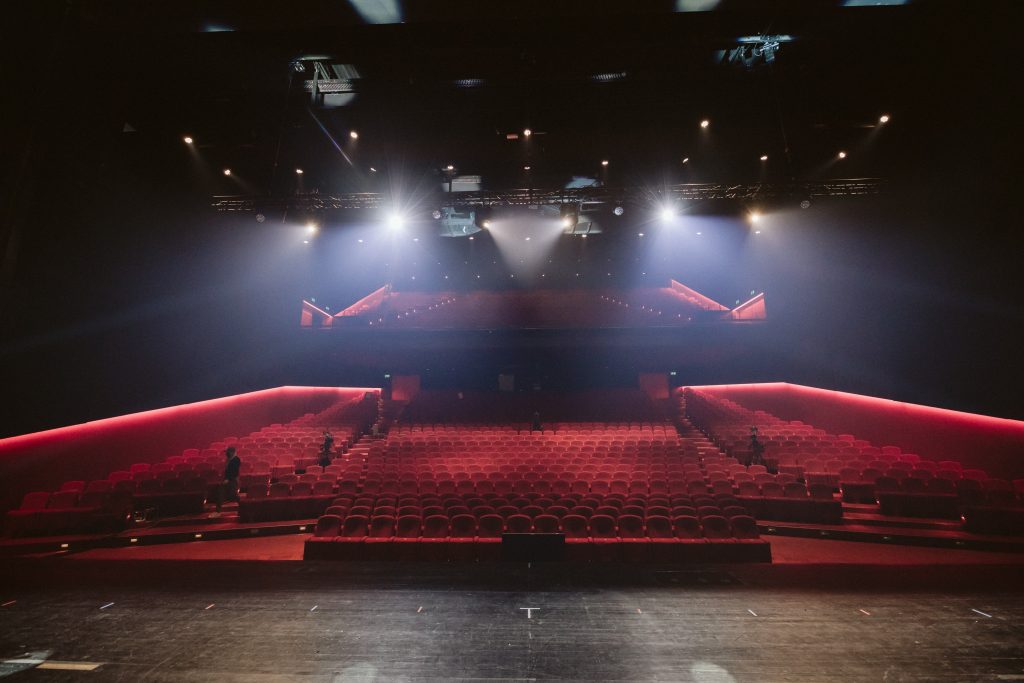 From Couch Surfing to Cult Hero
From a young age, Ncuti was involved in his local drama productions and performances. Staring in productions at both the Royal Conservatoire of Scotland and Dundee Repertory Theatre -Ncuti has a plethora of traditional training and experience. Unfortunately, this experience did not make Ncuti's breakthrough to the professional realm of acting any easier. For five months before he started filming Sex Education, Ncuti found himself homeless and couch surfing in London.
Triggered by the cancellation of a move in date, Ncuti had to rely on the goodwill of his friends and family to be able to find somewhere to sleep. At the same time, Ncuti was working at Harrods selling £36,000 perfumes, while still going back to a friend's and crashing on their sofa- the job was tiring and rather draining- doing something he didn't want to do really put a damper on his mood and motivation to pursue acting. 
With 110,000 young people approaching local councils for support regarding homelessness in the UK, it is clear that the issue is far more common than most people realise. Ncuti's situation was so dire that he described auditions not only as job opportunities but 'lifelines.' Thankfully, with the tremendous success of Sex Education Ncuti now finds himself in a comfortable position with money to spare.
He has not however, allowed this to make him complacent regarding youth homelessness. Ncuti is now an ambassador for Centrepoint and is helping them combat homelessness in the UK. Many young people are not as fortunate as Ncuti, and it is vital that he continues to utilise his unique voice to raise awareness of homelessness and its prevalence in younger demographics.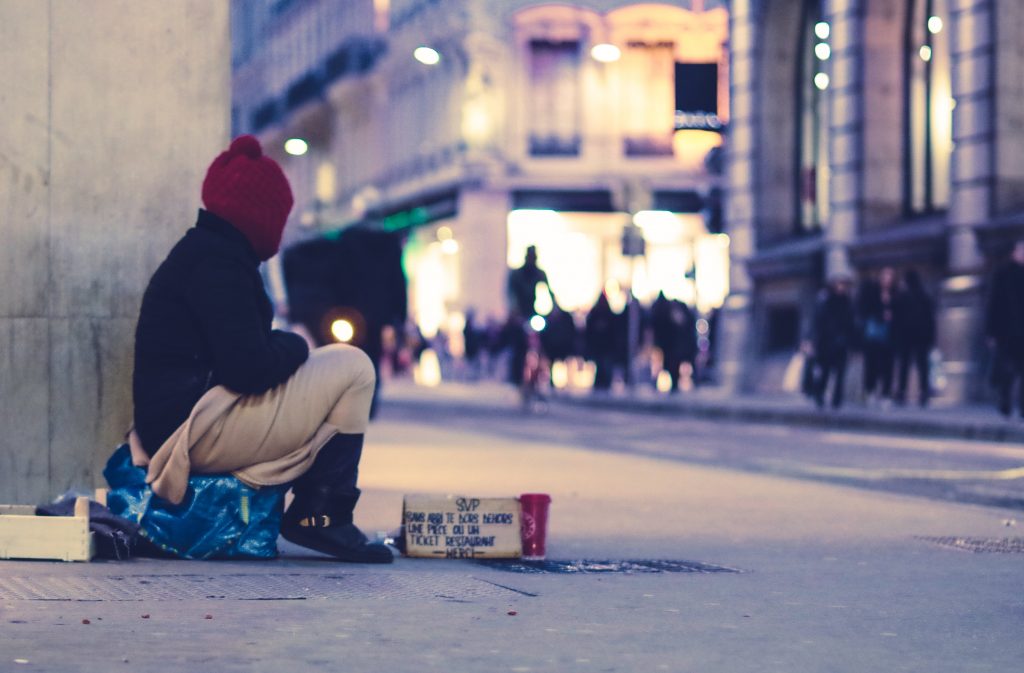 Eric and Representation Done Right
In cinema and television the 'gay best friend' trope is all too common, and often times it reduces a character's features and motivations to one dimensional actions that supposedly reflect their sexuality in stereotypical ways. Ncuti's performance of Eric Effiong is far from this.
Incorporating Eric's sexuality, ethnicity and religion while also not allowing it to pigeon hole him is a reflection of not only Ncuti's performance, but also the fantastic job that the Sex Education team does in fleshing out characters and their arcs- without only focusing on one attribute, such as Eric's sexuality
The subtlety and humanity in Ncuti's performance as Eric has helped him to become a social media hero amongst young LGBTQ+ members, and he achieves all of this without openly discussing his sexuality and personal life. Ncuti refers to one example in particular, where he received a message that Eric's and Otis' dance allowed a young viewer to 'escape my world for 15 minutes' and that the scene allowed the fan to go to their 'dreams.' This type of response is made all the more poignant when Ncuti says he can relate to Eric's isolation and struggles, as he too was raised in a situation where his identity was met with hostility.
Having suffered from depression while battling with homelessness, Ncuti knows all too well how mental isolation can affect your relationships with those around you. This, along with being in a community which does not recognise you as part of it, is why many young people in the LGBTQ+ suffer from personal demons.
Having media representations, such as Eric helps minorities to feel acknowledged and seen in the UK- he has acted as a voice for many silenced young people who are part of ethnic minorities. Only with the normalisation of similar characters and the prevalence of diversity in media representation can we effectively highlight the issues that these groups face.
The Significance of Role Models
For Ncuti, there have always been two standout role models, his mother and father. Moving to a country with three children without knowing a word of the language takes an enormous amount of strength. Ncuti's father has a Ph.D. in philosophy and theology, but was unable to find a job in the UK so he moved to Cameroon to teach.
Ncuti attributes much of his determination to his parents, and a lot of his joy to his mothers igitoki, a banana that is peeled, cooked and mashed. It is easy to undervalue the importance of role models in our lives. Whether they are family members or celebrities, if they celebrate who they are it makes it all the easier for younger people to do the same.