Vanessa Kingori MBE, Publishing Director of British Vogue, is the first female publisher in the magazine's 103-year history.
In 2016 she received an MBE and has been granted other awards like being listed on UK's 100 most influential Black Britons by Powerlist. Receiving an Honorary Doctorate from University of the Arts London, and was selected for London mayor Sadiq Khan's Brexit advisory panel in 2017
Consistently a pioneer, Kingori's list of achievements mark her as the 'first' in many feats. As she has consistently broken barriers, pushed boundaries, and campaigned for race and gender equality. Both on social media, and in her leadership positions at Vogue and GQ.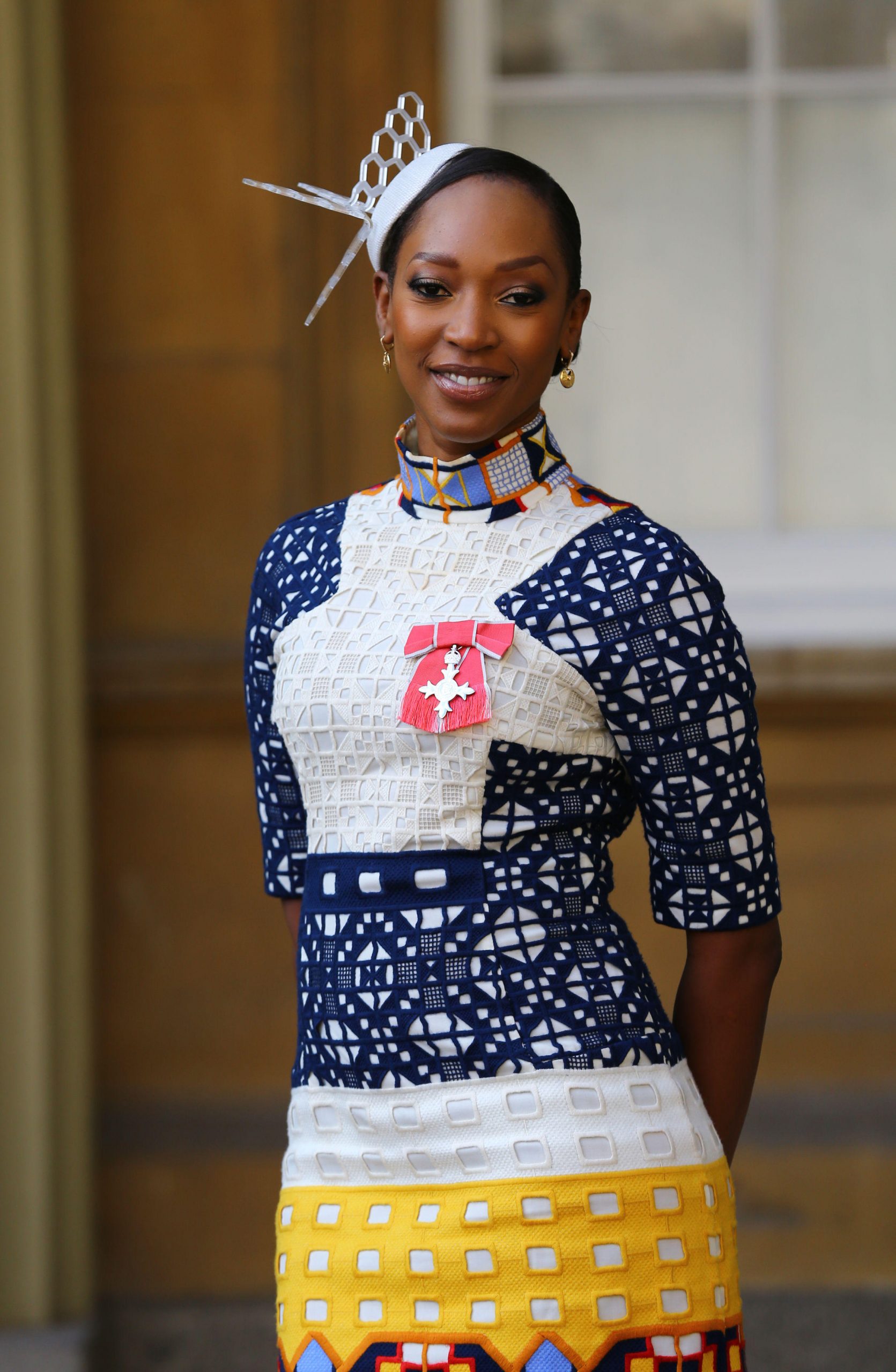 H3MR4W Vanessa Kingori after she received her Member of the British Empire (MBE) medal at an Investiture ceremony at Buckingham Palace.
Finding Comfort in the uncomfortable
Born in Kenya to a Kenyan father and Caribbean mother. Kingori grew-up in Saint Kitts before moving to London at the tender age of seven. Moving across the world twice, and born in an untraditional family, she grew accustomed to being an outcast from an early age. Never quite fitting in seamlessly in either Kenya or London. Reflecting on moving during her childhood, Kingori expressed in an interview "I do think that it has prepared me quite a lot for my life now and entering into new spaces as a woman, as a person of colour and not feeling uncomfortable with being different."
In London, she attended a convent school where strict dress codes fueled her passion for fashion. Eventually, she went on to pursue a degree in management and sociology from Royal Holloway. Where she simultaneously studied and worked at Matches, a luxury fashion retailer. Little did she know at the time, that part-time job would teach her some of her most utilized business beliefs. One of which was the idea that the force behind all business success is relationships. Work should truly be enjoyable and fun for everyone involved, even though it may be intense at times.
Launching a magazine career
After graduating college, Kingori went on to work at the Evening Standard. Eventually becoming the co-head of magazines—you can imagine how working her way up in a fast paced and male-dominated company and industry terrified her vast amounts. She continuously stayed true to herself, no matter how much she stood out. And was ultimately appreciated for it- making herself and her family incredibly proud.
Vanessa progressed to a role as Publisher at GQ. Once again surrounded by suited white men, and once again unafraid to stand out and be herself. A former colleague told the Evening Standard "Vanessa arrived, looking like a model and wearing these brilliant, bright-colored designer pieces—she shook things up." Vanessa's skill in finding comfort in discomfort that she learned from a young age had benefited her yet again. She explained in the same article, how her behavior aligns with her values and mission to bring about diversity and change:
"You have to leave imposter syndrome at the door, you have to be strong…it's important to explain the 'why' to people, so they believe in and embrace doing things in a new way. If there is a clear plan and they aren't going to help, they can't go on the journey with you."
An exceptional businessperson
At GQ, Vanessa became the youngest and first ever female publisher, also making her Condé Nast UK's first ever black publisher—a huge milestone in the industry and inspiration for hundreds of black youth. While she was a publisher, her business expertise flourished. GQ had its most successful year of revenue generation of the previous decade with her leadership skills.
In January 2018, Kingori was appointed Publishing Director of British Vogue, the role she still holds today. As the first woman to hold the position, she has taken many different approaches than her predecessor. Looking to challenge stereotypes and misconceptions by turning up the volume on her own personal tastes and inclinations. She refused to succumb to outdated standards and stated that "If I want to wear miniskirts, despite the fact that I'm business lead, I will, and it's your job to take me seriously…it's not my job to change who I am and how I operate in order to make you feel more comfortable."
A model for advocacy
Vanessa has used her position of power and leadership to incite change and further the causes of diversity and equality by giving a new platform to people of color who were historically not featured on the cover of Vogue. After being told "that a black woman can look at a white woman and see that she's beautiful and aspire to be like her in some way, but no white woman would ever look at a black woman and aspire to be her and that's why you don't have very many black women on the covers of magazines," Vanessa was devoted to proving the idea wrong. Rhianna was eventually the first woman of color on the cover of the September Issue for British Vogue up until that time, and "it became the best-selling September issue ever."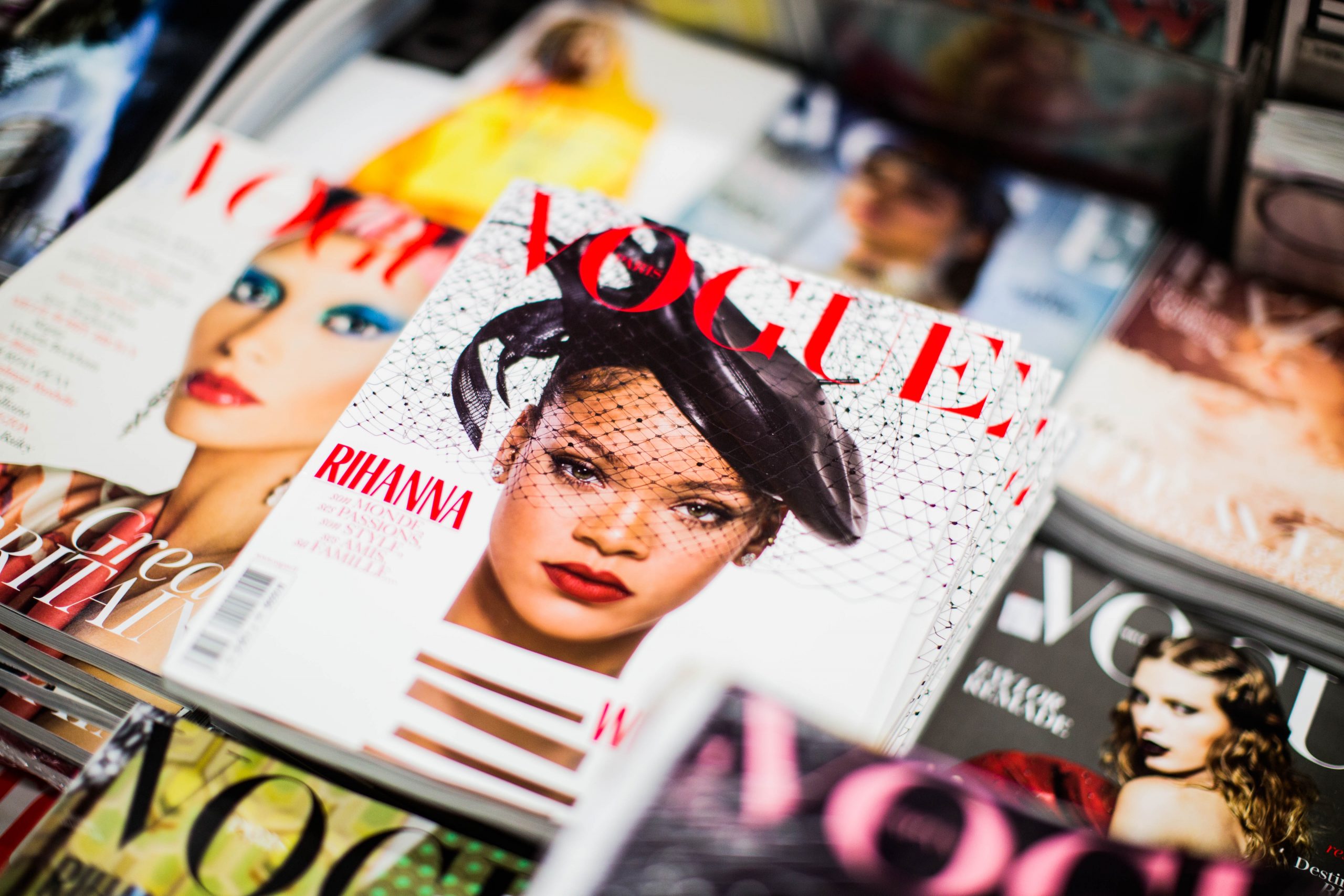 Working collaboratively with her editor-in-chief Edward Kobina Enniful OBE. Vanessa has seen many of the transitions and cultural shifts that she always dreamed of, come to fruition. Together they look to create something in which a celebration of diverse viewpoints and perspectives can be found. Putting long-held myths in the past.
Furthermore, she has done social media campaigns addressing race and gender. Like when she and Kourtney Kardashian were participating in #ShareTheMicUK. With Vanessa taking over Kourtney's social media to magnify black women's voices. In anticipation of the takeover the Kardshian stated that she couldn't "wait to listen and watch Vanessa take over my account."
Vanessa's vision for the future
Looking ahead, Vanessa said that for her, "the biggest thing is that I would love there to be more open conversation and understanding," because "for far too long, the conversation around race has centered so much around language and not enough around action." She remains a source of wisdom, experience, and advice for all aspiring professionals, as well as current business owners and leaders. As far as diversity and equality are concerned, Vanessa remains adamant that diversity is key to the success of any brand or business. She explained to Condé Nast:
"If you are going to create content for brands that connects with communities and the wider audience, then you have to have a team that understand and know that audience really well and those different communities, and that drives a lot of the need for diversity."