This year's Women's World Cup has been acclaimed as the "most successful in history. As The Guardian reports that all predictions by FIFA  have been tremendously exceeded.
We are of course incredibly proud of our lionesses but its the amount of skill and talent for the game that has been displayed by all the teams that have contributed to making this world cup one to watch and pulling in record viewing figures. Finally, women's football is starting to receive the recognition it deserves.
So whilst we eagerly await Sunday's final, we thought we'd take a minute to appreciate the prowess of some of the greatest female footballers from around the world. The women that broke ground for women's football to be what it is today.
Formiga
Born during a period when it was illegal in Brazil for women to play football, Formiga was frequently abused by her own brothers for enjoying the game. Only her mother showed her support by signing her to play futsal at a local Euroexport club. It is there she was able to demonstrate her skills and she soon caught the attention of national team selectors. And by 1997 the newly formed Sao Paulo FC invited her to join. The club helped in developing her career as a professional player. But it was her talent and dedication that skyrocketed Formiga into obtaining state and national titles.
Her golden goal secured Brazil their first win in the Pan American Games in 2003. Followed up with the same success in 2007 and 2015. Formiga also took home Olympic silver in both 2004 and 2008. In 2019 she became the oldest footballer to play at the World Cup, at the age of 41. Officially retiring only two years later.
Formiga eloped earlier this year and is currently enjoying married life with her wife Erica Jesus. She remains a strong advocate for women's football and activist, fighting against industrial and societal prejudice.
"I had to work hard to conquer my space and prove who I was. Not only as a player, but also as… Miraildes Maciel Mota. Woman. Black. Northeast. Lesbian. And, above all, as a person who never thought of doing anything other than playing football".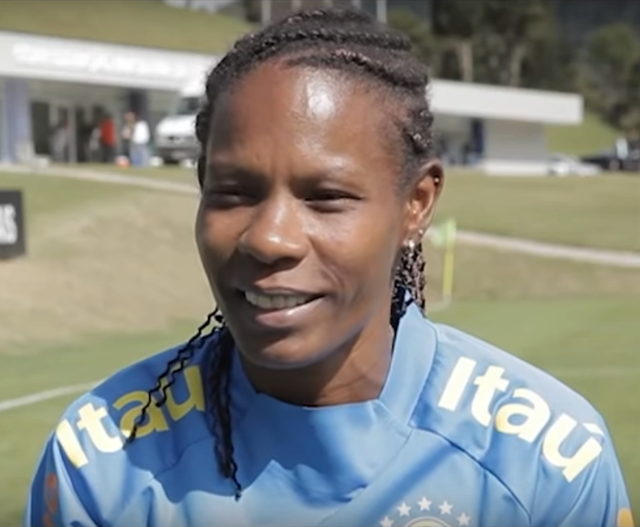 TV BrasilGov, CC BY 3.0 , via Wikimedia Commons
Kelly Smith
When she was young Smith mostly played on boys' football teams, where she proved to be the best goal scorer. Her wunderkind career was short-lived and couldn't survive the numerous complaints against her by the parents of her male opponents.
She made her official senior debut in 1994 with Wembley Ladies. Then moved to Arsenal a couple of years later. She was a special asset for the team as she managed to secure two goals, successfully winning the team the Premier League title (1997). However, her English football career at that time didn't last long. Smith shared that "women's football in England was joke. Playing for Arsenal we only got to train Tuesday and Thursday evenings." Quite the irony for the country which practically invented and pioneered football to mistreat one of its best female football players.
Her career has been littered with numerous praises, but not without reason. Vera Pauw, Netherland's national team coach, named Smith "the best player in the world". Hope Powell, Smith's former coach described her as "one of those players who come along only once or twice in a lifetime." By debuting in England's national team at the age of 17 in 1995, she was quickly proclaimed Player of the Match. Later in her career she won FA Women's Players' Player. In 2010 Smith became England's all-time record goal scorer, when she scored her 41st goal in an international match against Switzerland. Even with the numerous knee injuries she endured during the her late career, Smith remained an unstoppable hurricane to her opponents leading her to receive an MBE for services to football during the 2008 Birthday Honors.
When the news broke that she had officially retired in 2017, the public was rightfully upset. However Smiths presence in football is still felt both on and off the pitch as she's currently coaching her former team Arsenal Women's first team and broadcasts for Sky Sports.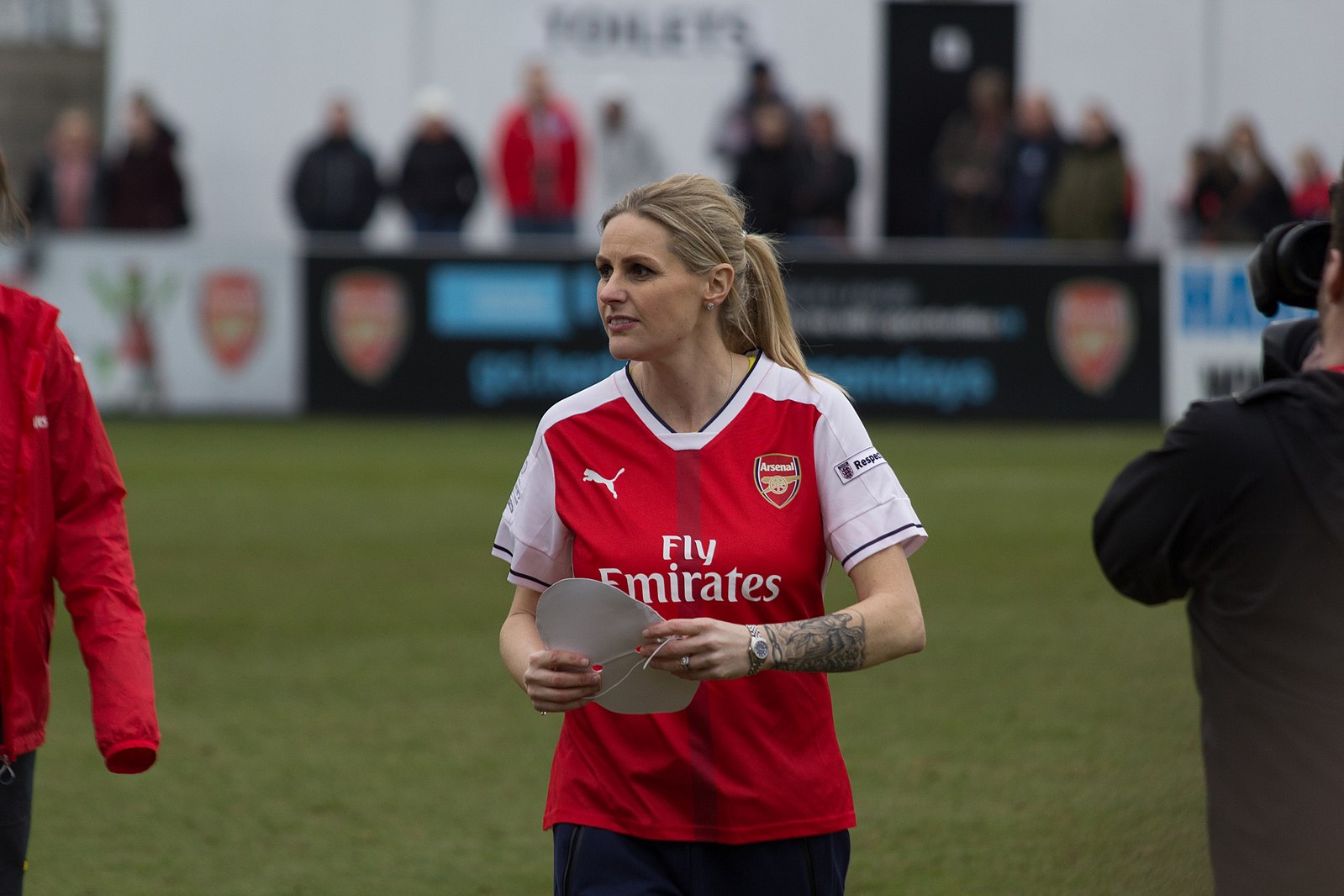 Katie Chan, CC BY-SA 4.0 , via Wikimedia Commons
Sun Wen
As an adult Sun Wen credits her beloved father for her passion in football. As a recreational footballer himself, he would take Sun Wen to watch matches in the Chinese men's league. Thus, pushing her on the path of professional female football players and success.
After she finished her university athletic career, Sun Wen went on captaining the Chinese national team. She won them a silver medal at the 1996 Olympics. She was one of the three women to play in all of China's 15 matches in its three World Cups. Sun Wen ended up scoring magnificent 10 goals which tied her to the 2nd place on the all-time scoring list. But the peak of her career took place during the 1999 FIFA Women's World Cup, where Sun Wen scored 7 goals securing her the Golden Ball award (top player) and the Golden Boot (top scorer).
With such glorious achievements under her belt, in 2000 Sun Wen was named  Female Player of the Century by FIFA. Alongside Michelle Aker, Sun Wen became the greatest female footballer of the 20th century.
Soon after, Sun Wen became a first choice during the Women's United Soccer Association (WUSA) draft. This granted her a position in the Atlanta Beat where she played for the period of 2001-2002. And before her official retirement due to injuries, Sun Wen went back to her homeland to rejoin the Chinese women's team.
It's quite unfortunate that her career was short-lived, but her contributions, achievement, skills, and talents compensate for it. What Sun Wen accomplished in 11 short years, many couldn't even begin to imagine (even with their decades-long careers). The legacy she will leave is unmatchable.
Christine Sinclair
As a daughter of a Canadian amateur soccer champion with two professional soccer players for uncles, Christine Sinclair was a child prodigy. She made her senior debut at the age of just 16 during the 2000 Algarve Cup. She scored three goals during the games.
Sinclair completed her collegiate career with similar success. She scored 110 goal and assisted another 32, in only 94 games. For this she received the Honda Sport award (Canada's top soccer player) and the Honda Broderick Cup (college woman athlete of the year). The Canadian newspaper Globe and Mail proclaimed her to be "one of the 25 most influential people in Canadian sport".
After a surprising fourth-place finish at the 2003 FIFA Women's World Cup, which remains Canada's best in the competition to date, Sinclair rose to captain of the national team. She led it to a bronze at the 2007 Pan American Games, but unfortunately lost to the USA in the Summer Olympics a year later.
However, her dry spell didn't last long. Because during the next two consecutive Olympics (2012 and 2016), Canada won the bronze each time. For this monumental achievement, Sinclair got the Golden Boot award and received Queen Elizabeth II Diamond Jubilee Medal. The New York Times named her the "the face of soccer in Canada".
Her raise to glory continued during the 2021 Olympics. Sinclair wrote history as she led Canada to gold for the first time for women's football. Even with the recent speculations of retirement and passing on the torch, Sinclair's light never dimmed. She continues to prove that she is one of the greatest female football players of all time. As the Globe and Mail wrote, "when the history of women's sports is written in this country, Christine Sinclair deserves her own chapter".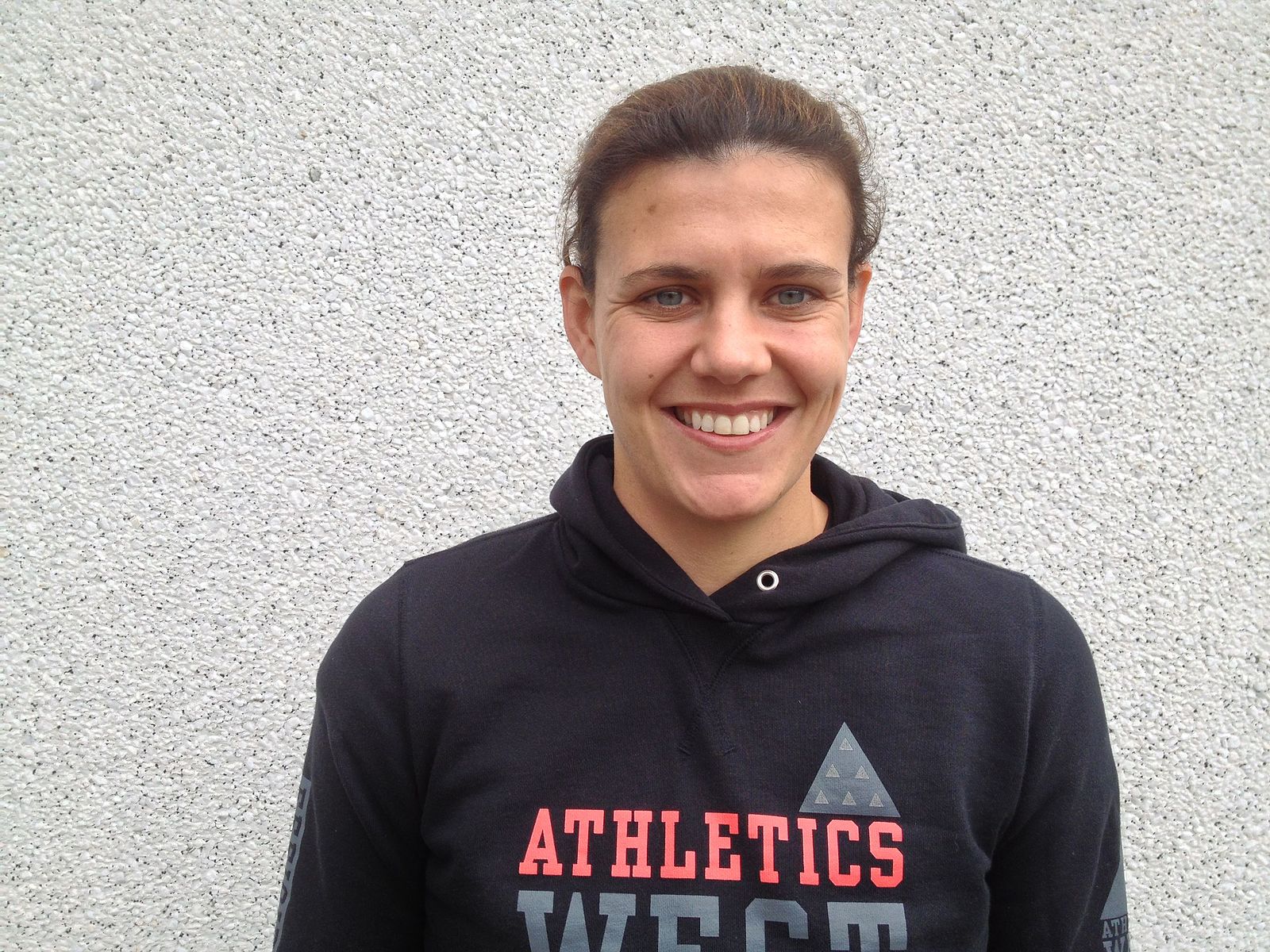 Simon Fraser University - University Communications, CC BY 2.0 , via Wikimedia Commons
Homare Sawa
Dubbed as the greatest Asian female footballer of all time, Homare Sawa started playing football when her brother's coach invited her to join the boys' team. Thus, starting a career in greatness.
At the tender age of 12 she made her debut in the L.League, which is Japan's highest domestic league. Soon after, Sawa transferred to play in the highest-level professional women's league in the USA. She played for Atlanta Beats and scored the club's first goal in its history. This granted her the award of Women's Player of the Year at the Asian Football Confederation.
After coming back to Japan, she led Nippon TV Beleza to victory in four consecutive L. League championships (2005-08). And for two of these years (2006 and 2008), Sawa claimed the L.League MVP trophy. Following these tremendous achievements, Sawa took on the captains armband for Japan and led them to a sure victory at the 2011 FIFA World Cup. In the light of the championship, Sawa received both the Golden Boot and the Golden Ball award.
As for her Olympic achievements, Sawa played in all of Japan's matches during the 2004 Olympics. But it wasn't until 2012 when she captained them to a silver medal. The same year she received FIFA Women's World Player of the Year, making her the first Asian (regardless gender) to obtain a major individual award on a international level.
Unfortunately, not long after in 2015, Sawa announced her retirement from football. As upsetting as it was, she received a proper send off with tributes from athletes and fans alike from across Japan. And even if she isn't actively playing anymore, no one can deny the impact she has had and will continue to have as one of the best female football players of all time.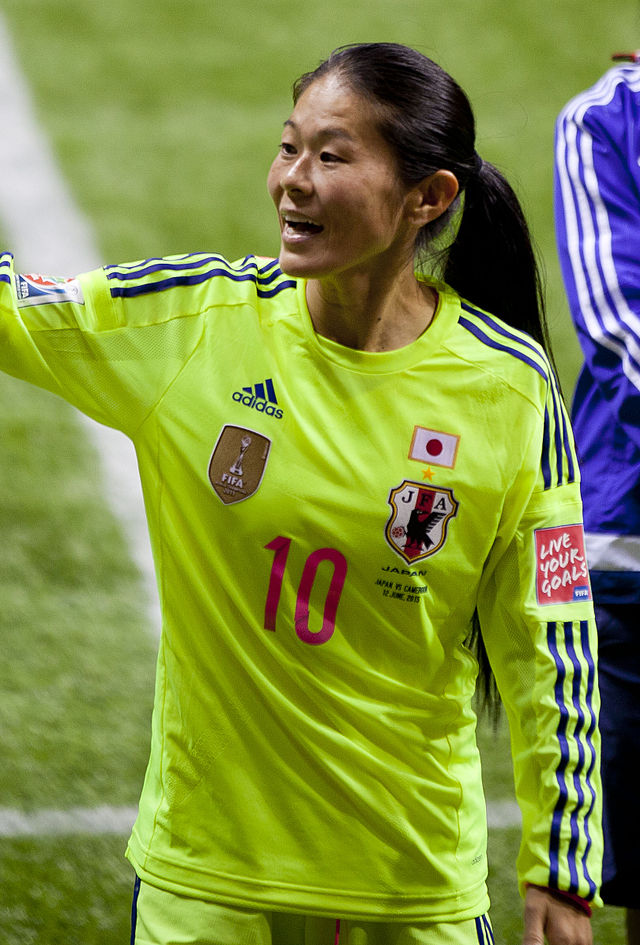 GoToVan from Vancouver, Canada, CC BY 2.0 , via Wikimedia Commons