Kadeena Cox, MBE, is a British parasport athlete and TV personality.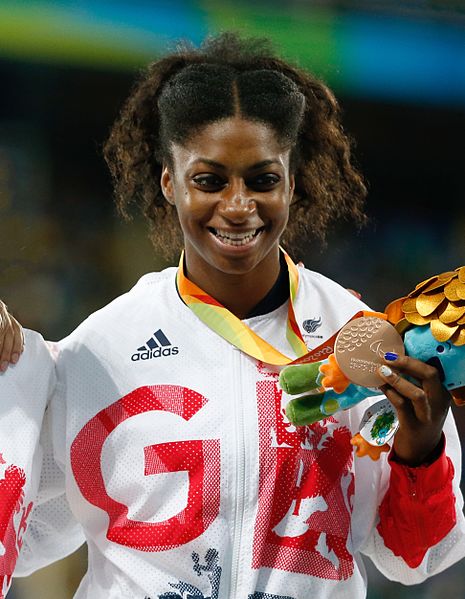 Fernando Frazão/Agência Brasil, CC BY 2.0 , via Wikimedia Commons
Her parents, who emigrated from Jamaica, brought her up in Leeds, Yorkshire. Cox studied physiotherapy at Manchester Metropolitan University. After that, she started to compete professionally in athletic competitions after She began sprinting at the age of 15. Kadeena Cox continued to do so as she grew older, winning several medals in the process. She was competing in national events in 2012, and in the BUCS Championships at the Olympic Park, she set a new personal best in the 200m. She earned bronze in that competition.
Cox experienced symptoms of burning sensations and numbness in her arm and right leg two days after entering Loughborough International in 2014. People took her to the hospital from there. Subsequently, they diagnosed her with a stroke in the hospital. After undergoing many tests, the doctors diagnosed multiple sclerosis in her body. She fully recovered after two months of physiotherapy and immediately resumed her training.
Nonetheless, as a parasport sprinter and para-cyclist, Cox succeeded in gaining gold medals. In the 2016 Rio Paralympics, she set new world records and proceeded to make history. Cox won the Sporting Equals Sportswoman of the Year award at the Lycamobile British Ethnic Diversity Sports Awards in March 2017. Since then, she's established an academy to encourage more people from Black backgrounds to take up cycling.
Kadeena Cox: the first black British cyclist to win an Olympic/Paralympic medal in Rio, and the first British Paralympian in 32 years to win gold medals in both cycling and athletics.