This article contains affiliate links.
With Christmas fast approaching, now is the perfect time to think about how you can make this holiday period a more sustainable one.
And we all know there is predictably a list of tasks as long as your arm to complete, but let's take a step back and identify some ways you can do your best to enjoy but also do your bit this festive season!
We have put together several tips designed to guide you and your family on your mission to make more ethical choices this Christmas, partaking in the global mission to become greener!
Think about how you gift
Why don't you gift a pre-bought experience rather than exchanging wrapped-up presents this Christmas? Sponsor an animal through the WWF, or even feed the content streaming addiction of a family member or two through Netflix or Disney+ subscriptions! It's such a small change but if every gift-buyer made it at least once, it would reduce the demand for physical resources by a great amount.
Though frankly, we understand this is a tall order. It isn't realistic to expect everyone to only gift experiences, so an alternative would be to consider purchasing presents from businesses with clear ethical values, such as Tala, an online store which boasts a range of eco-friendly workout clothing.
Buying for a teenager? Charity shopping is all the rage right now as a more sustainable alternative to buying from fast fashion brands like Shein or ASOS, so perhaps gifting a dedicated amount to spend in vintage/second-hand stores wouldn't go amiss!
By simply changing how you gift this festive season, we cut down carbon emissions being released into the atmosphere, making our planet a greener one.
Creating rather than wasting
In the UK, we spend so much per household each year on buying single-use items like cards, advent calendars, and crackers. This made us wonder why we can't have a go at it ourselves, especially given the cost of some crackers relative to what they are. As most families already re-use decorations, this shouldn't be a big challenge!
Making your own decorations seems the way to go, especially as of recent years where we have grown more conscious of how our actions impact the environment. Why not make a day of it? Gather a few crafty items and turn pieces of single-use plastic into tree ornaments, saving them from piling up in landfill. If you were looking to go the extra mile you could even send your cards electronically and somewhat reduce your carbon footprint this way.
Looking to invest in some baubles or ornaments? Make your own from recycled materials or scraps of fabric rather than plastic; they're less likely to break and can be recycled if they do, making your Christmas an eco-friendlier one!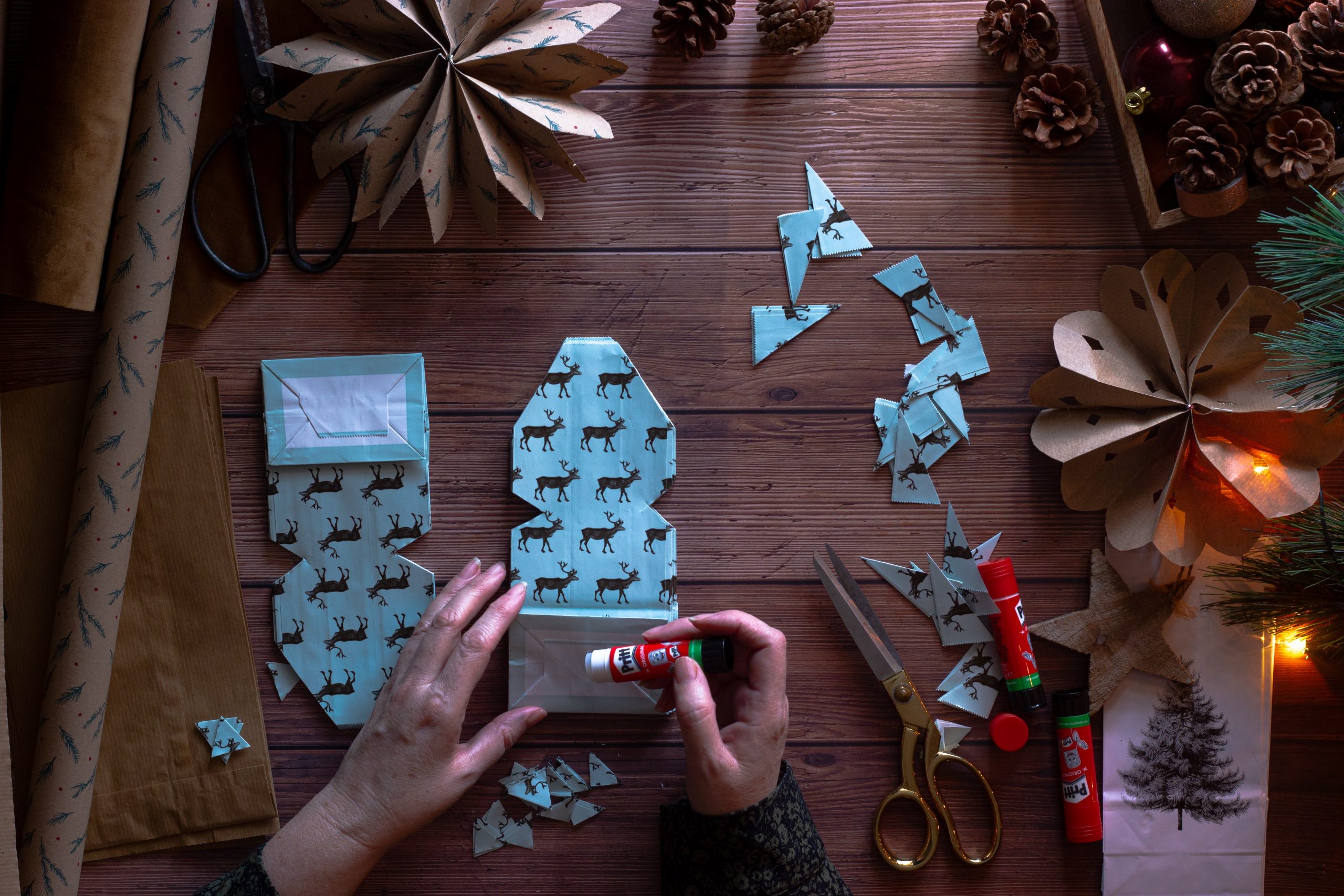 How are you eating this Christmas?
For avid meat-eaters, the festive season is a time to really indulge in a variety of different meat-themed dishes. However, with veganism on the up, it's true that many more are thinking about what exactly they consume. Not only are meat-free meals more ethically sustainable, but they can also be incredibly tasteful, more cost-effective, and healthier. So, if you're looking for a quick change to make this Christmas to benefit both your family and those outside of yourself, look no further.
But this doesn't mean we must all totally exclude meat, since many consider it to be a vital part of their traditional Christmas dinner. Over 2 million turkeys are consumed every single Christmas, so perhaps consider checking the produce you buy has been sustainably produced and try to pick it up at a local free-range market.
There are many other easy ways too that families can adjust how they eat this festive period, such as buying fruit and vegetables seasonally and at local markets since the importation of such goods from abroad creates an unnecessarily large carbon footprint. This requires some planning in advance of heading off to do your Christmas shop, as millions of families do each year, especially in the current climate where attempting such trips create more anxiety.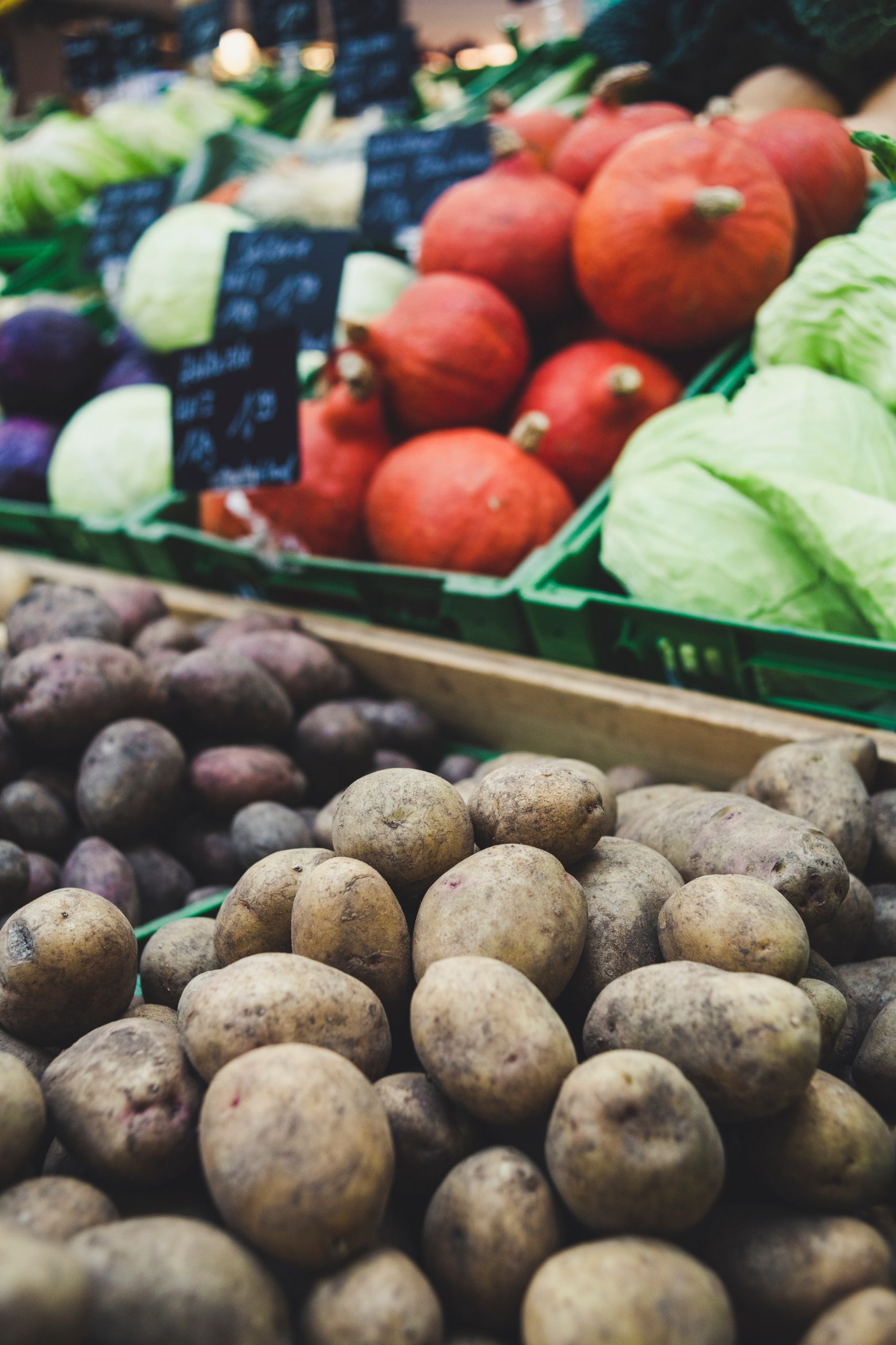 Plan to avoid wastage!
Therefore, it's super important to plan and be realistic about how much food you will really need, preventing both additional shopping trips and food-waste, since 270,000 tonnes of food is unnecessarily wasted every Christmas.
We would suggest using leftover scraps in dishes for the days following, such as turkey curry, cold-meat sandwiches, and bean salads. Though if you're off travelling, remember to make use of a freezer to store extra portions of meals away for a later date.
Avoid the aggrievance of having to throw away leftover food by thinking ahead, since if we plan meals prior to events, we can reduce the amount wasted. Perhaps this extra money saved can be spent elsewhere, donating items to food banks, or creating Christmas boxes for children in third-world countries?
Choosing the perfect Christmas tree
Lots of families across the UK have a different system when it comes to purchasing a Christmas tree. Many spend hours carefully selecting what they consider to be the most impressive-looking fir, others prefer artificial to avoid the hassle a real one poses, whilst a few avoid the fuss altogether.
Everyone loves the smell and feel of a real tree, so if you do go for one, ensure that you dispose of it in the right way by recycling or composting. Many begrudge the hassle of having to take it to the tip after the festive period, but how do we find a sustainable way to work around this? There are several options:
Many companies provide a service which means we won't feel guilty having a real tree this Christmas, such as Love a Christmas Tree, based in Leicestershire. Their service rents out trees planted to give an alternative to buying a single use cut one year upon year. Though if you are willing and have the space to re-plant in your own garden, re-purposing it yourself can be a great option too. The Carbon Trust claims that the carbon footprint of your tree, on average, can be reduced by 80% if not left to degrade!
Changing the way your family celebrates Christmas may seem insignificant on the larger scale of ecological issues we face, but with every household making a few alterations, we can really make a difference to our planet.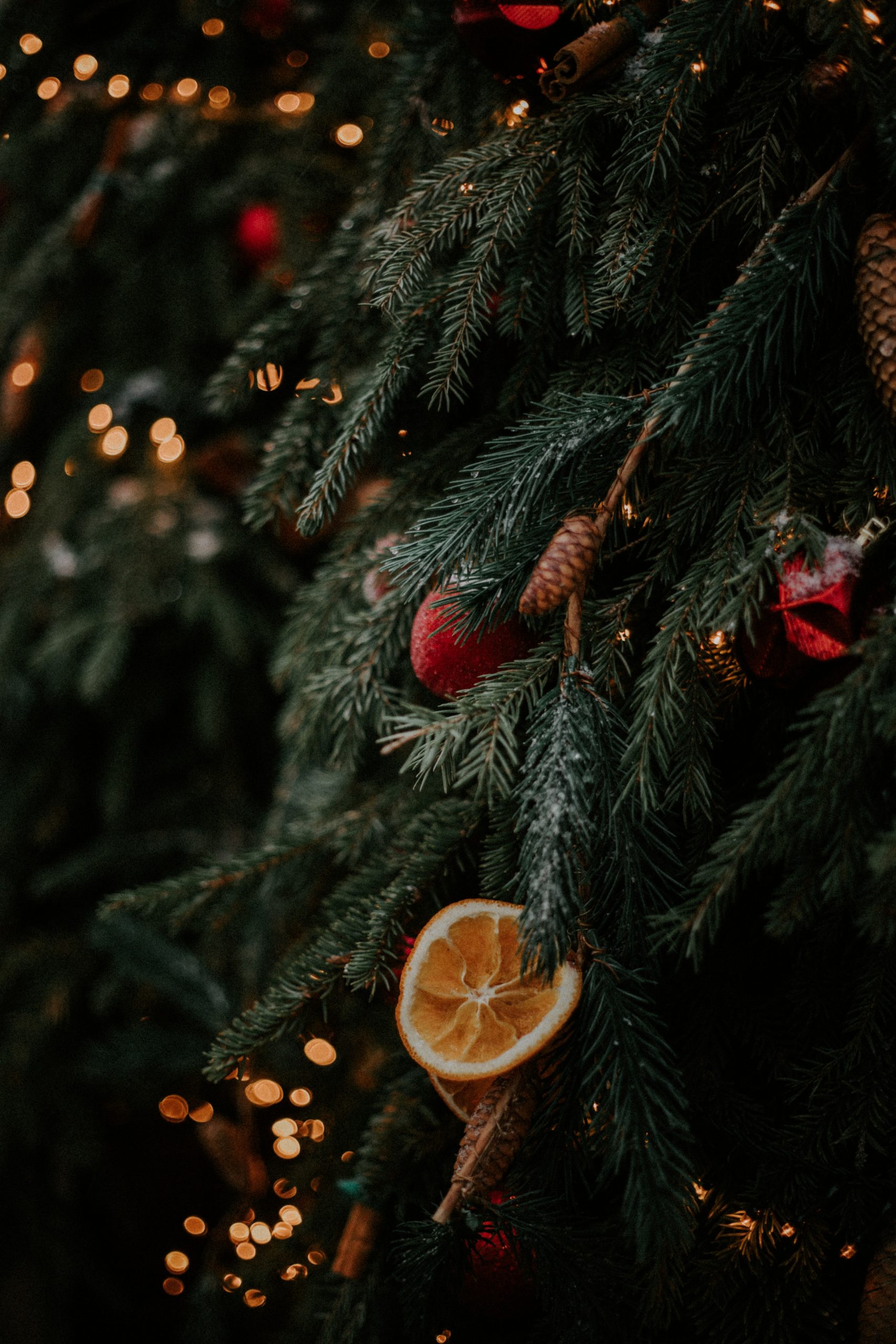 If you want to make a change this Christmas, check out the links below to give sustainably.
Partage.com Discover high quality eco-friendly products and dispose of your unwanted stuff in exchange for rewards.
Rainbow life 15% off ethically sourced and sustainable Christmas gifts