Sir Lewis Hamilton is a remarkable British figure who has global fame for being a record-breaking Formula One driver, the only Black F1 driver in history, and a racial justice activist.
His life: A shining talent at an early age
Born in 1985 in Stevenage, Hertfordshire, Hamilton displayed remarkable driving talent at an unprecedentedly young age. At six years old, he received a radio-controlled car as a gift from his father and in the following year, he won Second place at the National British Radio Car Association Championship competing against adults.
In many ways, this competition set off the beginning of a lifelong trend; Hamilton was the youngest and the only Black child racing at his club and was subject to racist abuse on several occasions. Born to a white mother and Black father, Hamilton is of mixed-heritage and has always identified himself as Black.
He subsequently received a go-kart as a Christmas gift from his father, who made lifestyle and professional sacrifices to support Lewis' racing career from that point forward, working up to four jobs at a time. In 1995 at the age of ten, Hamilton became the youngest driver to ever win the British Cadet Karting Championship.
His prodigious driving capabilities were attracting attention—by the time Hamilton was twelve years old, sports betting agency Ladbrokes took a bet of 40/1 odds that he would win an F1 race by the age of 23.
Winning that bet became more and more secure as time went on. After Hamilton won his second Super One series in 1998 at age thirteen, he received a call from Ron Dennis, the McLaren F1 team boss. Dennis offered him a role in the driver development program and the contract included an option for a future F1 seat, paving the way for Hamilton to be the youngest ever driver to secure a contract resulting in an F1 drive.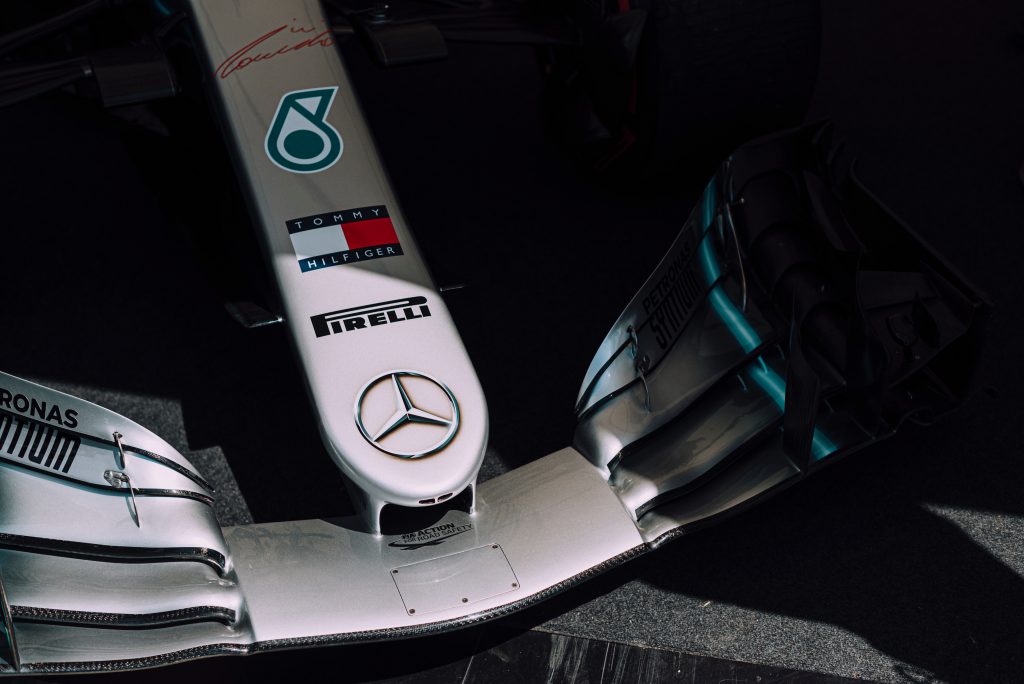 A record-breaking career
Hamilton's F1 career driving for McLaren began in 2007, making him the first ever Black driver to race in the sport. In 2008, he became the youngest F1 world champion in history. He drove for McLaren from 2007-2012 before switching to Mercedes where he competes now.
Hamilton's exceptional achievements in the sport are well-known: he holds the record for the most wins at 98, most pole positions at 100, and most podium finishes at 169. Beyond that, with seven titles to his name, he holds a joint record for most World Drivers' Championship titles, alongside Michael Schumacher—a legend in the sport who suffered a tragic ski accident in 2013 leaving him with traumatic injuries.
Beyond his spectacular racing talent, Hamilton has been an influential figure off the track. He has broadened the appeal of F1 around the globe, bringing a wider audience to the sport. This is due largely in part to him holding a high-profile lifestyle, his role in environmental and social activism, his participation in music and fashion, and his prominence as an anti-racist activist pushing for increased diversity in Formula One.
In 2020 Time Magazine listed him as one of the 100 most influential people in the world, he was also named Laureus World Sportsman of the Year, BBC sports personality of the year and GQ's Game Changer of the Year in 2020. Ultimately, in 2020 he was formally recognized with a knighthood in the UK, granting him the title 'Sir.'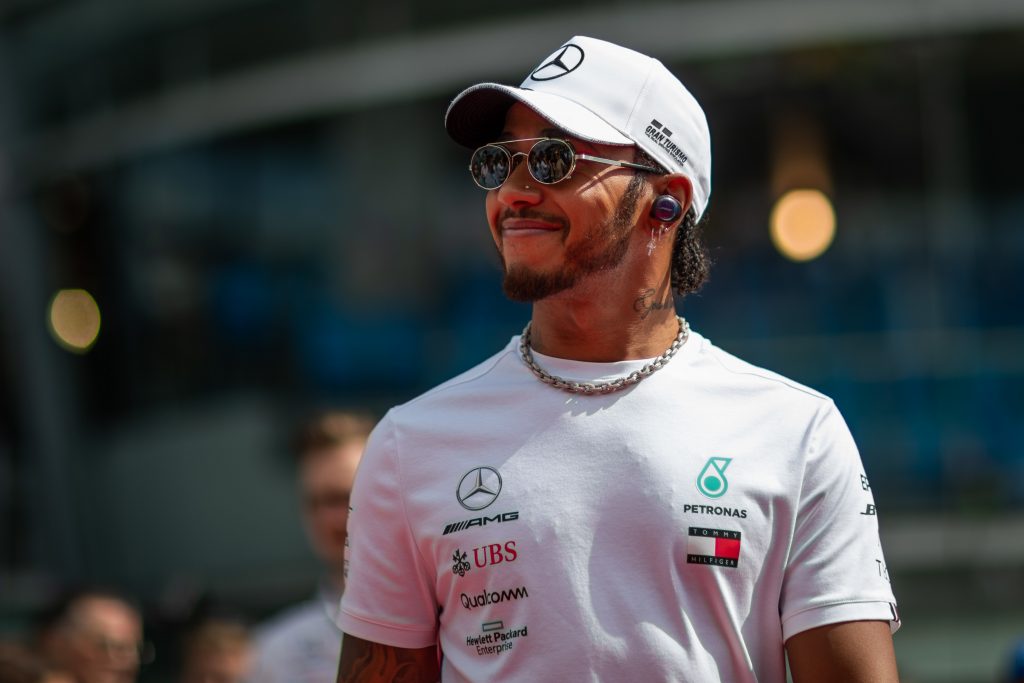 Fame comes at a cost for Hamilton
Despite all of these official achievements and formal recognitions, Hamilton has been the subject of frequent criticism, with his behavior often coming under immense scrutiny. He has been described as 'too cocky,' living too much of a high life, or not being dedicated enough to the sport since he is often pictured and seen in celebrity circles. Furthermore, he has used his platform as a celebrity athlete to be vocal about anti-racism, a topic poignant in his life story. Confronting racism in F1, however, has not garnered everyone's affection.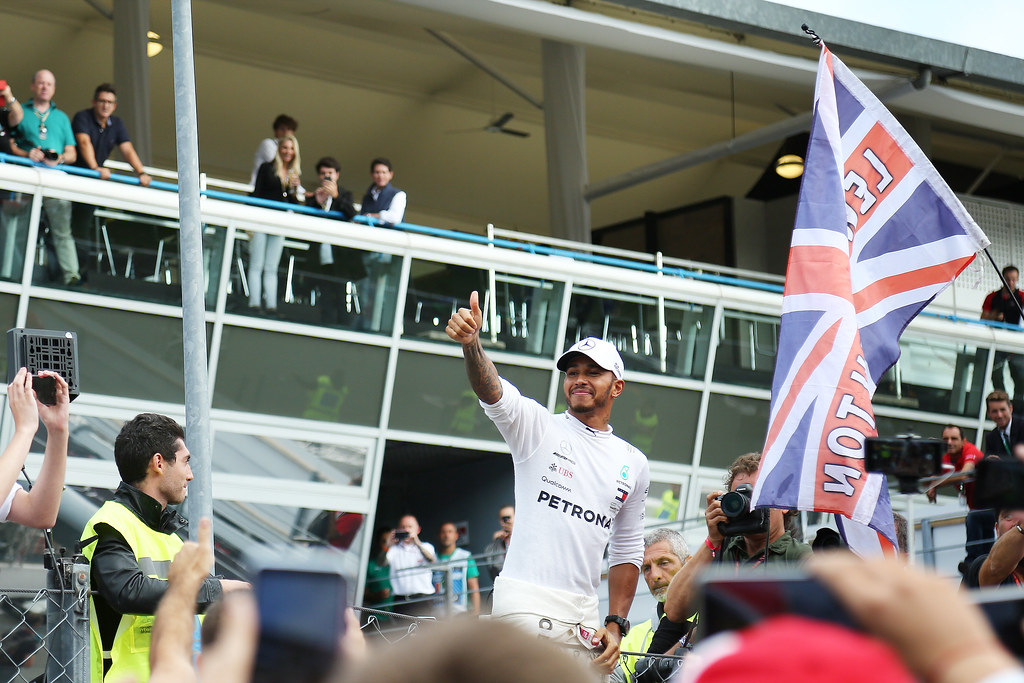 Image attribution: 2018 Rd.14 Monza's Winner (#44 Lewis Hamilton)" by taka Suzuki. CC BY-SA 2.0.
Anti-Racist activism
Following the killing of George Floyd in 2020, Hamilton became dedicated to his activist work against racial injustice and used that passion as an extra force in his racing career. He claims that having a chance to highlight the Black Lives Matter movement on the podium was an incentive that pushed him to race better and faster.
Hamilton spent a lot of time and energy calling out fellow drivers when they remained silent on social media following George Floyd's death. He also called out the former director of the Grand Prix Drivers' Association, Romain Grosjean after engaging in ongoing dialogue trying to convince Grosjean of the importance of the issue of racism.
Hamilton has become one of the leading athletes supporting Black Lives Matter in the world of British sports. His efforts have led F1 to adopt a diversity initiative and brought the topic to the races where he wore t-shirts promoting BLM, and has used his celebrity position to speak out against racism.
Hamilton's stand on racism inside and outside of F1 has brought him critique. Many have responded with confusion about why this topic is necessary to discuss in F1 and others have been annoyed that a non-driving topic has become a prominent force in the scene.
People have found endless angles to cast doubt and judgment on his efforts to fight racism in the sport and beyond. Critics have questioned his authenticity, his timing of involvement, his claims that F1 has a diversity problem, and that he hasn't simultaneously prioritized other activist issues. In an interview, Hamilton explained the urgency of racism:
"For me personally, I have experienced this my entire life, my whole racing career. And when this all kicked of it really struck a nerve and a chord and brought a lot of emotion up from my personal experiences."
One of the experiences he refers to is likely a situation that occurred at pre-season tests in Barcelona in 2008 when he was still somewhat fresh to F1. Hamilton was confronted by a group of Spanish fans who had blacked up their faces and wore wigs while sporting shirts that read 'Hamilton's Family' as they booed shouted slurs at the driver. If being the only Black driver to ever participate in the sport wasn't enough to feel excluded, this hate exacerbated the situation.
Why do people feel the need to question Hamilton's involvement and vocally anti-racist stance? Sociologist David Brunsma points out that racial identity can be treated like a resource in society and is then manipulated and altered across contexts, and especially in the case of how multiracial identities are negotiated in various scenarios, often resulting in a lack of belonging. Being an outsider to the sport as the first Black F1 driver to was explained by Wired Magazine:
"Being Black in motorsport is like driving with three wheels. Every mistake gets amplified, each turn is harder to negotiate. No one looks like you: not in the stands, not in the garage, not in the factory, and definitely not on the grid. But they look at you: when you and your dad arrive at a karting track, heads turn. People say things. Sometimes they throw things."
Despite immense critique, and often paralyzing analysis, Hamilton has persisted in his fight to end racism in F1 and beyond. He consistently utilizes his position of fame to advocate for this cause that he is passionate for. He recognized the usefulness of his role, stating: "I've got a platform and I think it would be irresponsible for me not to utilize that to help educate people, to educate myself, and really push for accountability within all the brands that I work with, and within the industry that I work with."
In April of 2021, he told The Guardian that he was changing his approach to fighting racism, by choosing to have discussions with people rather than calling them out. He explained "I'm having conversations, trying to hold people in the sport more accountable. I'm constantly sending emails, I'm constantly on Zoom calls with Formula One and challenging them like they wouldn't want to be challenged."
Partnering with the Royal Academy of Engineering, he launched the Hamilton Commission in 2020. The project aims to improve the representation of Black people in UK motorsport and will be a standalone piece of research. It will aim to deliver recommendations and actions that can address the diversity issues not only in the UK, but internationally.
Lewis Hamilton is not only a giant in Formula One, but also a remarkable social figure whose impact will be long-lasting. Despite critique and scrutiny, he consistently rises above and remains the only black driver in F1, using his platform of fame to fight racism and forge opportunities for people across the world.